How can utilities transform their energy plans to advance clean energy?
Plans of leading utilities as they navigate the energy transitions facing Colorado and the U.S.
Original date aired:  May 4, 2020
Questions from attendees:   Combined answers from speakers– May 4, 2020 webinar
Co-hosts:  Colorado Energy Research Collaboratory and The Payne Institute of Public Policy at Colorado School of Mines
Webinar host:  Maury Dobbie, Executive Director, Collaboratory  Maury.Dobbie@ColoradoCollaboratory.org 970-682-5707
Moderator: Morgan Bazilian, Director, Payne Institute, Professor of Public Policy, Colorado School of Mines
Panelists: 
Duane Highley, CEO, Tri-State
Alyssa Clemsen Roberts, Chief Strategy Officer, Platte River Power Authority
Bryan Hannegan, President/CEO, Holy Cross Energy
****************************************************************************************************************
Morgan Bazilian
Director, Payne Institute
Professor of Public Policy
Colorado School of Mines
Previously, Dr. Bazilian was Lead Energy Specialist at the World Bank. He has over two decades of experience in the energy sector and is regarded as a leading expert in international affairs, policy and investment.  Dr. Bazilian holds two Master's degrees and a Ph.D. in areas related to energy systems and markets, and has been a Fulbright fellow. He holds, or has held, several affiliations including at Columbia University, Cambridge University, The Royal Institute of Technology of Sweden, the Center for Strategic and International Studies, and the International Institute for Applied Systems Analysis. He is on the editorial boards of Environmental Research Letters, Energy strategy Reviews, and Energy Research and Social Science. He has published over 140 articles in learned journals. His book, Analytical Methods for Energy Diversity and Security is considered a seminal piece in the area of energy finance and security. His work has been published in Science, Nature, Foreign Affairs, Foreign Policy, and Proceedings of the National Academy of Science.   Dr. Bazilian was a member of the World Economic Forum's Global Advisory Council on Energy, and on the Global Advisory Council of the Sustainable Finance Programme at Oxford University. Previously he was a Deputy Director at the U.S. National Renewable Energy Laboratory (NREL) and a senior diplomat at the United Nations. Earlier in his career, he worked in the Irish Government as Principal Advisor to the Energy Minister, and was the Deputy CEO of the Irish National Energy Agency. He was the European Union's lead negotiator on low-carbon technology at the United Nations climate negotiations. He is also Member of the Council on Foreign Relations.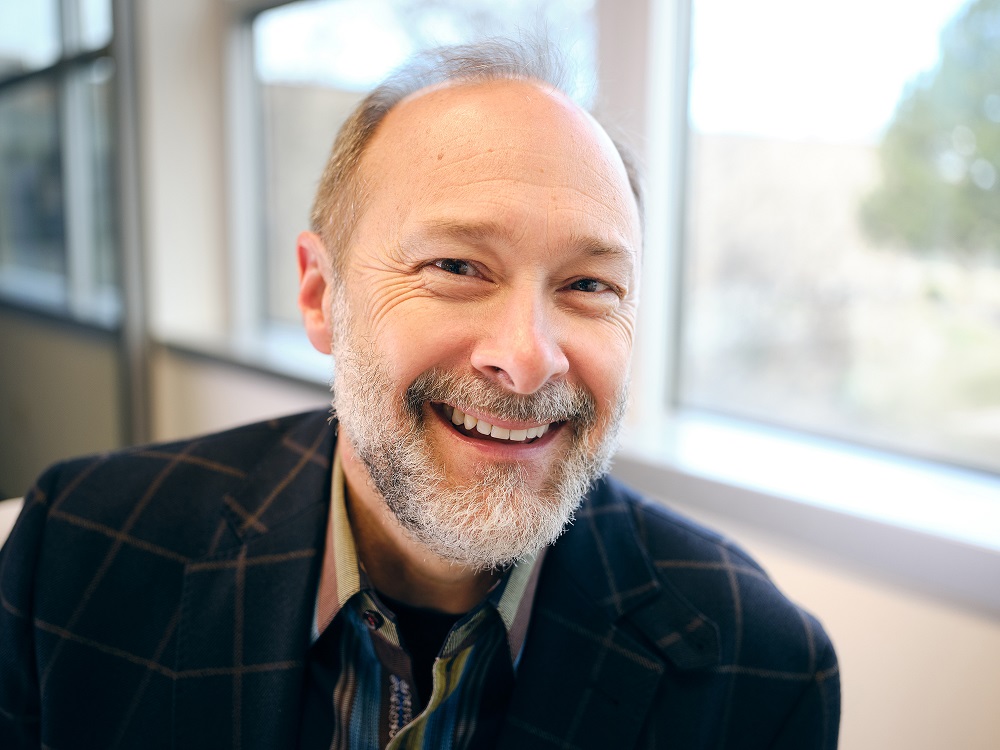 Duane Highley
Chief Executive Officer
Tri-State
Duane joined Tri-State in 2019 and has 36 years of experience with cooperatives. Previously serving as President/CEO for Arkansas Electric Cooperative Corp. (AECC) and Arkansas Electric Cooperatives, Inc. (AECI), he led an organization that provided reliable, affordable, responsible power through 17 member systems to 1.3 million consumers. Duane serves on the Southwest Power Pool Members Committee and serves as Co-Chair of the Electric Subsector Coordinating Council (ESCC), coordinating security efforts between electric utilities and the U.S. Government.
Alyssa Clemsen Roberts
Chief Strategy Officer
Platte River Power Authority
Alyssa Clemsen Roberts joined Platte River in 2017 as the chief strategy officer and is responsible for strategic direction, human resources and safety, energy solutions, as well as directing all internal and external communications. Alyssa has devoted her career to the utility industry, focusing her work on strategic planning, communications, member services, finance, and government and public affairs. She is a nationally recognized expert on rural broadband issues and has shared expertise as a keynote speaker at many utility and broadband industry conferences.  Alyssa was raised in Iowa. After serving for four years in the United States Navy, she gained valuable experience within the Department of Agriculture in the Rural Utilities Service. She graduated summa cum laude from Park University with a Bachelor of Science degree in business management.
Bryan Hannegan
President and CEO
Holy Cross Energy
Holy Cross Energy, a not-for-profit, is a member-owned electric cooperative utility providing electricity and energy products and services to more than 55,000 customers in Western Colorado. Prior to joining Holy Cross in July 2017, Bryan was the Associate Laboratory Director for Energy Systems Integration at the National Renewable Energy Laboratory (NREL), where he co-founded the US Department of Energy's Grid Modernization Initiative and started up the successful Energy Systems Integration Facility (ESIF), a unique "distribution grid in a box" enabling utilities, entrepreneurs and consumers to work together on cleaner, more affordable and more reliable energy systems.  Earlier in his career, Bryan served in multiple executive roles over seven years at the Electric Power Research Institute (EPRI), leading power sector industry R&D programs in environmental science, energy analysis, fossil generation and renewable energy. From 1999-2006 Bryan was an active high-level contributor to U.S. and global energy and environmental policy, first as Staff Scientist to the U.S. Senate Committee on Energy and Natural Resources, then as Associate Director for Energy and Transportation (and later Chief of Staff) for the White House Council on Environmental Quality (CEQ). He also served as acting Special Assistant to the President for Economic Policy, helping to formulate the Advanced Energy Initiative and to implement the Energy Policy Act of 2005.  Bryan holds a Doctorate in earth system science and a Master of Science in engineering, both from the University of California, Irvine; and a Bachelor of Science in meteorology from the University of Oklahoma.
***********************************************************************************************
This webinar brought to you in partnership by:
**********************************************************************************************