(Day 1) Tuesday, May 4, 2021
You must first be registered to watch recorded sessions free of charge.
Governor Bill Ritter, Jr.
Director, Center for the New Energy Economy
Colorado State University
As one of the co-founders of the energy symposia started in 2011, Governor Bill Ritter is the 21st Century Energy Transition Symposium Honorary Chair.
Governor Bill Ritter was elected Colorado's 41st governor in 2006 and was the District Attorney of Denver from 1993-2005.  During his four-year term as Governor, Ritter established Colorado as a national and international leader in clean energy by building a New Energy Economy. After leaving the Governor's Office, Ritter founded the Center for the New Energy Economy at Colorado State University, which works with state and federal policy makers to create clean energy policy throughout the country.  Governor Ritter has authored a book that was published in 2016 entitled, Powering Forward – What Everyone Should Know About America's Energy Revolution.  Gov. Ritter was formerly the chair of the Board of Directors of the Energy Foundation and currently serves on the Regis University Board of Trustees. Gov. Ritter is a member of Blackhorn Venture Capital and serves as an advisor to Green Alpha and Millennium Bridge, among others.  Ritter earned his bachelor's degree in political science from Colorado State University (1978) and his law degree from the University of Colorado (1981). With his wife Jeannie, he operated a food distribution and nutrition center in Zambia. He then served as Denver's district attorney from 1993 to January 2005.
Symposium Master of Ceremonies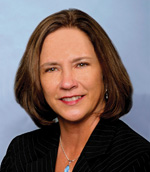 Maury Dobbie
Executive Director, Colorado Energy Research Collaboratory
21st Century Energy Symposium Chair 2011-2021
Maury Dobbie has been the Executive Director of the Colorado Energy Research Collaboratory since July 2016.  Since 2007, the Colorado Energy Research Collaboratory has been a successful energy research partnership between Colorado School of Mines, University of Colorado-Boulder, Colorado State University, and National Renewable Energy Laboratory.  She also splits her time as the External Relations Director for the Energy Institute at Colorado State University.  With the four Collaboratory entities as co-hosts, Maury has headed up the annual 21st Century Energy Transition Symposium event since 2011.  She was the former Assistant Director at the Center for the New Energy Economy founded by former Colorado Governor Bill Ritter.  Maury began her entrepreneurial career at age 19 founding and operating six diverse companies, holding CEO or principal positions. Before joining CNEE, she was president/CEO of a regional not-for-profit economic development corporation in northern Colorado. In 1994, Maury founded a video production company and expanded it rapidly into an award-winning multimedia enterprise, with a web-development department and live event services. Dobbie served as a board member on the Northern Colorado Clean Energy Cluster (CCEC) and has been a part of Colorado's new energy economy initiative since 2006. Maury is currently the chair of the board for the CCEC non-profit under the Colorado C3E initiative focused on driving revolutionary growth of the clean energy economy by educating, mentoring and empowering women and girls.  She worked with industry partners to create Colorado State University's Systems Engineering Program and the Clean Tech Certification Program at Front Range Community College. For 8 years she served the state in the Colorado Community College System made up of 13 colleges in 42 different locations in the state and served some of the years as chair of the board.  Maury was named Top Women in Energy 2020, received the national award as Top Woman in Business by Office Depot, as well as named Women of Influence by the U.S. Small Business Administration.
9:00-9:05 am MDT:
Welcome and overview of symposium by Maury Dobbie, Executive Director, Colorado Energy Research Collaboratory, Symposium Chair
9:05-9:45 am MDT:
General Session Moderated Discussion by Governor Bill Ritter
"The Biden-Harris Administration and the Return to the Paris Accord"
White House National Climate Advisor
Formerly Administrator of the Environmental Protection Agency
Formerly President and CEO of the Natural Resources Defense Council
Gina McCarthy is the first National Climate Advisor—the president's chief advisor on domestic climate policy—and leads the White House Office of Domestic Climate Policy focused on mobilizing a whole-of-government approach to tackling the climate crisis, creating good-paying, union jobs, and securing environmental justice. Previously, she served as 13th Administrator of the Environmental Protection Agency and then as President and CEO of the Natural Resources Defense Council (NRDC). One of the nation's most trusted and accomplished voices on climate issues, she has been at the forefront of environmental and public health progress in a variety of leading roles for over three decades.  In her time leading the EPA, McCarthy oversaw successful efforts to reduce greenhouse gases, mitigate air pollution, conserve critical water sources, and safeguard vulnerable communities from chemical hazards. She spearheaded the Obama-Biden Administration's Clean Power Plan, which set America's first-ever national standards for lowering carbon emissions from power plants, and helped pave the way for the Paris Climate Agreement. Prior to her role with the NRDC, McCarthy was a professor at the Harvard T.H. Chan School of Public Health and currently serves as chair of the board of directors of the Harvard Center for Climate, Health, and the Global Environment.  Throughout her career, McCarthy has advised five administrations of both Democratic and Republican Massachusetts governors on environmental matters, and she served as Commissioner of the Connecticut Department of Environmental Protection prior to being appointed by President Obama to head up the EPA's Air Office. As EPA administrator, she pursued innovative global collaborations with the United Nations and the World Health Organization, and on global efforts to address pollution. Born and raised in Boston, McCarthy graduated from the University of Massachusetts Boston and earned a master of science at Tufts University.
9:45 – 10:15 am MDT:
General Session Moderated Discussion by Governor Bill Ritter
"A utility perspective:  How does the shifting focus of federal and regional regulatory drivers affect company strategy on climate goals?"
President-Colorado
Xcel Energy
Alice K. Jackson is President, Xcel Energy – Colorado where she leads the Operating Company team for Public Service Company of Colorado.  In this role she is responsible for the community, legislative, regulatory activities as well as responsible for delivering on corporate financial outcomes and objectives for Xcel Energy – Colorado.  Since joining Xcel Energy in 2011, Alice has held various positions of increasing responsibility. Directly prior to her role as President, Ms. Jackson was Vice President of Strategic Revenue Initiatives, where she built a team to generate new revenues through exploring and integrating innovative technologies, activities, and economic development initiatives in addition to looking at expanded options for Xcel Energy's unregulated businesses. Prior to her corporate strategic role, Alice held the lead regulatory position with Southwestern Public Service Company in Texas and then with Public Service Company of Colorado.   Before her time with Xcel Energy, Alice spent nearly 10 years with Occidental Petroleum Corporation (Oxy) managing the nationwide energy needs of this large industrial consumer. In Alice's early roles with Oxy, she utilized her information technology background and technical acumen to provide software development and systems support to various trading activities as well as electric market deregulation.  Through her involvement in the federal and state electric markets, multiple rate cases, and interaction with customers, large and small, Alice developed a unique perspective for utilities and their contributions to society.   As if having a full-time career, being married to her high school sweetheart and having four sons is not enough of an adventure in life, in 2017 Alice completed the Program for Leadership Development at Harvard University. Alice earned a bachelor's degree in Business Administration with a concentration in Management Information Systems from Texas A&M University.
10:15 – 11:15am MDT:
BREAK and "Birds of a feather" self-selected breakout sessions with a planned moderator (networking, connecting with attendees and sponsors)
Breakout #1:  Sponsors/Supporting Organizations/Attendees/Speakers:  Talk Now feature used to connect with each other
Breakout #2:  "Does Reliability Matter? What are the lessons from Texas?":  Host is Roy Hartstein, Founder, Managing Director, Responsible Energy Solutions
Breakout #3:  "Policy drivers of decarbonization"  Host is Bill Ritter, Director, Center for the New Energy Economy, former Colorado Governor, Honorary Symposium Chair
11:15am – 12:15pm MDT:
General Session Panel
"Powering Women in Energy"
Senior Program Advisor
Office of Energy Efficiency and Renewable Energy
US Department of Energy
Maria T. Vargas is a Senior Program Advisor and the Director of Better Buildings Initiative at the US Department of Energy. Through Better Buildings, DOE works with hundreds of leaders in the public and private sectors to make U.S. buildings at least 20 percent more efficient in the next decade. Hundreds of chief executive officers, university presidents, and state and local leaders are partnering with DOE, upgrading buildings across their portfolios, and sharing innovative solutions and strategies as models for others to follow. Ms Vargas also serves as the Lead DOE Ambassador for the US C3E.  Prior to her work at DOE, Ms. Vargas was the Brand Manager for the ENERGY STAR program for almost 20 years while at the US Environmental Protection Agency and has been involved in policy work on the issues of ozone depletion, global climate change, and related environmental and energy issues since 1985. Ms. Vargas was inducted in the Energy Efficiency Hall of Fame in 2014.
Faye Gerard
VP Low Carbon & Sustainability
BPX Energy 
Dr. Faye Gerard is the vice president of low carbon & sustainability at bpx energy, bp's U.S. onshore oil and gas business. She began her career at Marathon Oil Company in the early 1990's as a process engineer and has held other roles, such as HSSE roles, diversity officer, and public/community affairs director.  Faye joined bp in 2007 as an upstream environmental engineer. Her past bp roles include onshore regulatory, compliance and environmental manager; performance lead for global projects & wells organizations; upstream environmental & social technical authority; senior environmental & social advisor; planning/finance lead; and environmental unit leader, spill response.  Faye has a BS in Chemical Engineering from Tuskegee University, a MBA, and a DBA.  Faye has three children. She has worked in the oil industry for almost 30 years. Faye's interests are in philanthropy, volunteering, and traveling. Faye has served chair of the LSU Diversity Engineering Advisory Board, University of Houston Women's Leadership Advisory Board member, and board member of several community and civic organizations.
Jennifer Gerbi
Acting Director
Deputy Director for Technology
Advanced Research Projects Agency-Energy
U.S. Department of Energy
Dr. Jennifer Gerbi, Deputy Director for Technology at the Advanced Research Projects Agency-Energy (ARPA-E), is currently serving as Acting Director. Dr. Gerbi leads the Agency's development, launch, and execution of high-risk, high-reward energy R&D programs.  Previously as a Program Director at the Agency, her programmatic focus at ARPA-E included improving the energy efficiency and management of buildings via advanced sensing systems and storage, novel insulating materials for windows, and renewable energy generation via photovoltaics.  Prior to joining ARPA-E, Gerbi worked at Dow Corning in multiple capacities. She started at the company in 2011 as a Program Leader in the company's Business and Technology Incubator. In this role, Gerbi built and led a next-generation solar portfolio. Gerbi then managed a global team as a Business Builder, leading new business development for a lithium-ion battery program. Gerbi's most recent role at Dow Corning was as an Applied Engineering and Technical Service Leader, where she led an electronics application engineering and development team, working directly with large global customers to enable technical solutions via silicones in consumer and crossover healthcare electronics markets.  From 2007 to 2011, Gerbi served as a Senior Materials Scientist at The Dow Chemical Company, focusing on the copper indium gallium selenide (CIGS) solar technology effort, which included growing a small lab-scale environment into a commercial-scale effort within three years. Gerbi served her postdoctoral fellowship at Argonne National Laboratory, developing thin film diamond coatings for electronics and healthcare markets. She also worked as a Postdoctoral Research Associate at the University of Illinois on novel diffusion barriers.  Dr. Gerbi holds a Ph.D. in Materials Science from the University of Illinois at Urbana-Champaign. She also received an M.S. in Physics from the University of Virginia and a B.A. in Physics from Bard College.
Britta Gross
Managing Director, Mobility
Rocky Mountain Institute (RMI)
Britta Gross is the Managing Director of RMI's mobility practice area, focused on the market-driven strategies and technologies required to accelerate towards carbon-free mobility solutions. Ms. Gross was formerly the Director of Advanced Vehicle Commercialization at General Motors, responsible for the energy and infrastructure strategies, partnerships, and policies required to enable the commercialization of battery electric and hydrogen fuel cell electric vehicles. Britta is also currently a Commissioner for the Orlando Utility Commission, Orlando's electric and water utility.  She has an Electrical Engineering degree from LSU and studied language arts at the University of Wurzburg in Germany.  She holds and has held numerous board seats, including the North American Council for Freight Efficiency (NACFE), MobilityData, Plug in America, the Electric Drive Transportation Association (EDTA) and the Alliance for Transportation Electrification (ATE), and served as a Governor appointee on both the Massachusetts Zero Emission Vehicle Commission and the Maryland Electric Vehicle and Infrastructure Commission. Ms. Gross has received numerous industry awards including Automotive News' "Electrifying 100", the GreenBiz "Verge 25" award, has testified in front of the Senate Committee on Energy and Natural Resources, and speaks regularly to national audiences on topics related to alternative fuels in transportation.
12:15 – 12:45pm MDT:
BREAK and "Birds of a feather" self-selected breakout sessions with a planned moderator (networking, connecting with attendees and sponsors)
Breakout #1:  Sponsors/Supporting Organizations/Attendees/Speakers:  Talk Now feature used to connect with each other
Breakout #2:  "Increasing women and underrepresented communities in the clean energy workforce": Host is Ellen Morris, Director, University Partnerships Program, NREL
Breakout #3: "The role of renewable energy in the energy transition":  Host is Mike Kruger, President/CEO, Colorado Solar and Storage Association (COSSA)
12:45 – 1:45 pm MDT:
General Session Panel
"Clean Energy Investment:  How Environmental, Social and Corporate Governance (ESG) is Playing a Big Role"
Increased interest in ESG investing is driving changes in clean energy projects, technology development, partnerships, and public markets.  ESG investors seek positive returns and long-term impacts on society and environment.   This panel will discuss how corporate partnerships and investors are not only interested in financial outcomes, but they also are interested in the impact their investments can have on national and global climate issues.  Investors are looking for ESG performance but questions remain.  What are the right metrics?  How can we develop consistency? What does Carbon Neutral mean and what's the right place to start? What should be the focus – Environmental / Social / or Governance, or is a balanced approach the most important?   What's the role of government in driving ESG adoption? 
Jordy Lee
Program Manager
Payne Institute for Public Policy
Colorado School of Mines
Jordy Lee is a Program Manager at the Payne Institute for Public Policy at the Colorado School of Mines. He leads research on environmental disclosures, supply chain transparency, critical mineral policy, oil and gas regulation, and the mineral foundations of the energy transition. He has authored numerous academic papers examining the future material needs and environmental, social, and governance (ESG) considerations of the energy transition, while also helping to advance the narrative surrounding the future use of fossil fuels. At the Colorado School of Mines, the world's foremost mining university, he works to progress policy efforts surrounding international mining development. He has also helped to establish the Coalition on Materials Emissions Transparency (COMET), which is working to merge existing frameworks for supply chain security and environmental disclosures.
Brandon Rumbelow
Senior Vice President of Finance and Midstream
BPX Energy
Brandon Rumbelow is the Senior Vice President of Finance and Midstream for BPX Energy. Brandon assumed his current role in early 2018, and leads a team responsible for corporate planning, investment governance, and commercial midstream activities.  Prior to his current role, Brandon was the Vice President of Midstream at BPX Energy for three years. Before joining BP, he served as the Director of Corporate Development at SandRidge Energy, an oil & gas exploration firm in Oklahoma City.  Brandon served in the US Army for five years as a Field Artillery Officer in the 101st Airborne Division, twice deploying in support of Operation Iraqi Freedom. He is a graduate of the US Army Ranger School, and holds a BS in Mathematics from the United States Military Academy at West Point, as well as an MBA from Harvard Business School.
Brian O'Hanlon
Principal, Climate-Aligned Industries
Executive Director, Center for Climate-Aligned Finance
Rocky Mountain Institute
Brian is a Principal with the Climate-Aligned Industries team and Executive Director of RMI's Center for Climate-Aligned Finance. His team works with financial institutions to ensure they have the data, frameworks, tools and agreements in place to enable the decarbonization of their portfolios and investment decisions.  Brian is also leading RMI's work on accelerating the development of green banks at the national, sub-national, and city levels.  Previously, Brian served as Managing Director of Business Development for OPIC's Global Energy Group where he led the group's origination and account management for financing power projects in developing countries. His team has developed a $5 billion pipeline of potential projects leading to over $1 billion in commitments to finance since 2016. Brian also spent seven years leading the U.S. Department of Commerce's efforts to develop markets for U.S. renewable energy companies with a particular focus on China and India.   Brian holds an M.A. in International Relations from American University and a B.A. in Political Science and History from Pacific Lutheran University. He has also passed Level 1 of the Chartered Financial Analyst exam.
Di Zhou
CFA, FRM
Investment Principal
Cambiar Investors
Di Zhou is an Investment Principal at Cambiar Investors. Prior to joining Cambiar in 2021, Ms. Zhou worked at Thornburg Investment Management as a Portfolio Manager/Global Equity Analyst for the International Equity Strategies and Better World (ESG) International Fund.  Di began her career at Wilshire Associates as a Senior Associate.  Ms. Zhou received an MBA in Analytic Finance, Accounting, and Strategy from the University of Chicago Booth School of Business and a BS in Business Administration from the University of Southern California.
1:45 – 2:00pm MDT:
15-minute BREAK and NETWORKING
2:00 – 2:50pm MDT:
General Session Panel
"How states are moving the needle in the clean energy transition"
Will Toor
Executive Director
Colorado Energy Office
In January 2019, Will Toor joined the Colorado Energy Office (CEO) as its Executive Director appointed by Governor Jared Polis. Will's background spans transportation electrification, sustainable transportation, smart growth, electric vehicle policy, clean energy finance, green building policy, local government policy and regional planning. Prior to CEO, Will was Transportation Program Director at the Southwest Energy Efficiency Project (SWEEP). Before SWEEP, Will served as Boulder County Commissioner for eight years where he led the effort to create and adopt a countywide Sustainable Energy Plan, the BuildSmart green building code, the EnergySmart program, and the ClimateSmart Loan Program. Prior to being elected Boulder County Commissioner, Will served as Mayor of Boulder for six years where he developed Boulder's community transit network, EcoPass unlimited access transit pass programs, and policies for denser, mixed-use urban infill development as an alternative to sprawl. Will previously served on and chaired the Denver Regional Council of Governments (DRCOG). He was appointed by Governor Ritter to the state Transportation Funding and Implementation blue ribbon panel, the Governor's Climate Action Panel, and the Regional Air Quality Council. He was appointed by Governor Hickenlooper to the Air Quality Control Commission and the state oil and gas taskforce. Will spent 12 years as Director of the University of Colorado Environmental Center, where he developed campus sustainability programs in the areas of solid waste, building energy use, and transportation planning. Will holds a BS in Physics from Carnegie Mellon University and a Ph.D. in Physics from the University of Chicago.
Brad Crowell
Director
Dept. of Conservation & Natural Resources
Bradley Crowell has over 20 years of experience in energy, environmental, and climate policy at the state and federal level. He was appointed as Director of the Nevada Department of Conservation and Natural Resources by Governor Brian Sandoval in December 2016 and reappointed by Governor Steve Sisolak in 2019. As director, Crowell leads the Department in its mission to conserve, protect, manage, and enhance Nevada's natural, cultural, and recreational resources. Under Governor Sisolak, Crowell also co-leads the State of Nevada's efforts to mitigate the impacts of climate change and advance a healthy, resilient, sustainable future for Nevada. Last year, he helped oversee the launch of the State of Nevada Climate Initiative and development of Nevada's first comprehensive, statewide climate strategy. The State Climate Strategy serves as the state's strategic roadmap outlining the policy, budget, and technology pathways for Nevada to address climate change and reduce greenhouse gas emissions in all economic sectors. Additionally, Crowell oversees the new Clean Cars Nevada initiative, which aims to expand availability of low- and zero-emission cars and trucks to help reduce transportation pollution and improve air quality across the state.  Prior to serving as Director of the Nevada Department of Conservation and Natural Resources, Crowell worked for multiple Members of Congress on Capitol Hill, including former Nevada Governor and U.S. Senator Richard Bryan; and for the Natural Resources Defense Council in Washington D.C., and served as Assistant Secretary for Congressional, Intergovernmental, and External Affairs at the U.S. Department of Energy.
Sandra Ely
Environmental Protection Division
New Mexico Environment Department
Sandra has a long history with the New Mexico Environment Department. As Environmental Protection Division Director, Sandra oversees the Department's Air Quality, Environment Health, Occupation Health and Safety and Radiation Control bureaus.  She started in the Occupational Health and Safety Bureau (OHSB) in 1994 as an inspector and moved up to OHSB Program Manager before she became Air Quality Bureau Chief in 1999. In 2005, she began serving as Environment and Energy Policy Coordinator for the Department. In this role, she worked on state and regional climate change and clean energy initiatives. In 2012, she went back to the Air Quality as Compliance and Enforcement Section Chief before leaving the Department to manage the Aamodt Water Settlement in 2015 for Santa Fe County.   Sandra holds a B.S. in Conservation and Resource Sciences from the University of California at Berkeley, a B.S. in Nursing from Creighton University and an M.S. in Environmental Studies from the University of Oregon.  You will often see her out on the trails hiking, backpacking or running with her dog, Ali, and husband, Steve Michel.
Kristen Sheeran
Climate and Energy Advisor to Governor Kate Brown
and Director of the Carbon Policy Office
Office of Oregon Governor Kate Brown 
Kristen Sheeran is the Carbon Policy Advisor in the office of Governor Kate Brown.  Kristen holds a doctorate in economics from American University. She has been a nonprofit leader at Climate Solutions and Ecotrust, been a professor at St. Mary's College in Maryland, and published numerous articles on climate and sustainability.
2:50 – 3:00pm MDT:
10-minute BREAK and NETWORKING
3:00 – 4:00pm MDT:
Two Moderated Keynote Sessions
Terri Fiez
Vice Chancellor for Research & Innovation
Dean of the Institutes
University of Colorado Boulder
Dr. Fiez oversees the over $600 million research enterprise at CU Boulder, including its 12 research institutes. The Research & Innovation Office (RIO) catalyzes and supports research operations, grows cross-disciplinary collaborations, cultivates research partnerships with other universities, and coordinates the cross-campus Innovation & Entrepreneurship initiative. RIO is also at the forefront of building partnerships with industry, the startup community and federal labs to build a robust and sustainable innovation ecosystem for the state and nation. As an Electrical Engineer, Dr. Fiez has engaged with the high tech, energy, aerospace and sustainability communities throughout her career. In 2008 she co-founded a solar electronics startup company and she was bitten by the startup bug. She is passionate about seeding entrepreneurial mindsets among faculty, staff, students and all of the university's partners.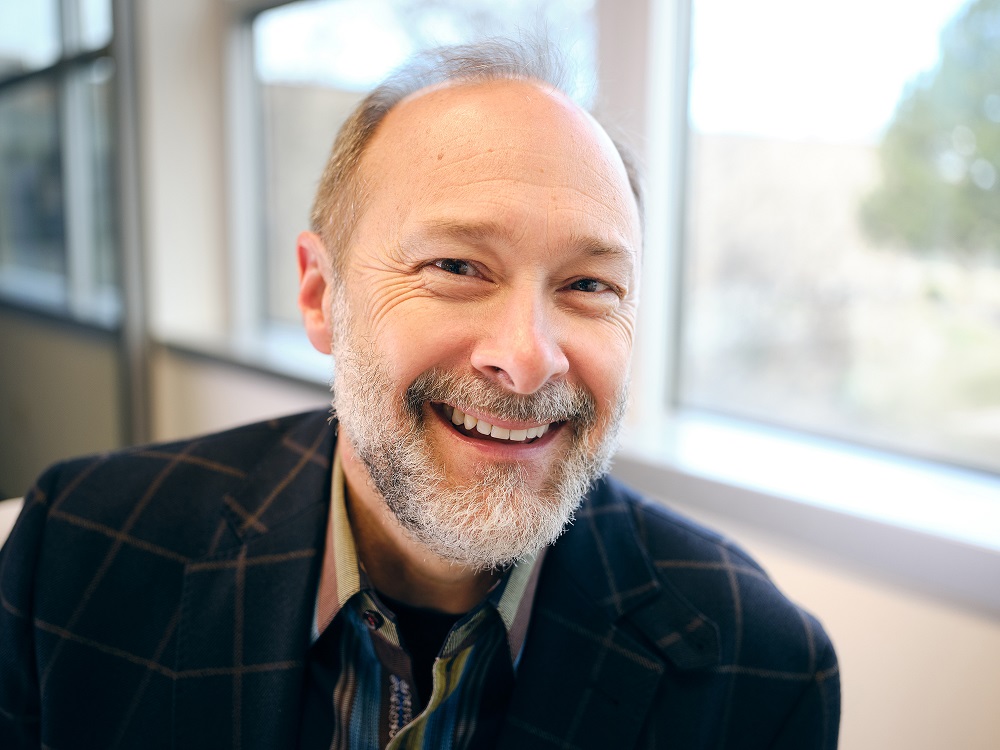 Duane Highley
Chief Executive Officer
Tri-State
Duane serves as CEO for Tri-State Generation and Transmission Association. Tri-State's 42 utility member systems serve 200,000 square miles across Colorado, Nebraska, New Mexico and Wyoming, providing power to over one million consumers. Duane joined Tri-State in 2019 and has 38 years of experience with cooperatives. Previously serving as President/CEO for Arkansas Electric Cooperative Corp. and Arkansas Electric Cooperatives, Inc., he led an organization that provided reliable, affordable, responsible power through 17 member systems to over one million consumers. Duane also serves as Co-Chair of the Electric Subsector Coordinating Council (ESCC), coordinating security efforts between electric utility CEOs and cabinet-level officials of the U.S. Government.
Dan Sperling
Distinguished Professor
Civil Engineering & Environmental Science & Policy
University of California, Davis
Dr. Daniel Sperling is Distinguished Professor of Civil Engineering and Environmental Science and Policy, and founding Director of the Institute of Transportation Studies at the University of California, Davis (ITS-Davis). He has held the transportation seat on the California Air Resources Board since 2007, and served as Chair of the Transportation Research Board (TRB) of the National Academies in 2015-16.  Among his many prizes are the 2018 Roy W. Crum award from TRB, its highest research award; and the 2013 Blue Planet Prize from the Asahi Glass Foundation Prize for being "a pioneer in opening up new fields of study to create more efficient, low-carbon, and environmentally beneficial transportation systems." He served twice as lead author for the IPCC (sharing the 2007 Nobel Peace Prize) and testified 8 times to the US Congress.  He has authored or co-authored over 250 technical papers and 13 books, including Three Revolutions: Steering Automated, Shared, and Electric Vehicles to a Better Future (Island Press, 2018), is a regular contributor to Forbes and is an Energy Expert contributor for Wall Street Journal, is widely cited in leading newspapers, been interviewed many times on NPR radio, including Science Friday, Talk of the Nation, Marketplace, and Fresh Air, and in 2009 was featured on The Daily Show with Jon Stewart.
4:00 – 5:00pm MDT:

BREAK and "Birds of a feather" self-selected breakout sessions with a planned moderator (networking, connecting with attendees and sponsors)
Breakout #1:  Sponsors/Supporting Organizations/Attendees/Speakers:  Talk Now feature used to connect with each other
Breakout #2:  "Electrifying Transportation": Host is Tom Bradley, Department Head, Woodward Endowed Professor, Systems Engineering, Colorado State University.  Dan Sperling (previous keynote speaker) will also join this breakout session.
Breakout #3: "Continuing the previous discussion regarding a cooperative approach to addressing carbon":  Host is Barbara Walz, Senior Vice President Policy & Compliance from Tri-State and previous keynote speaker in session right before this breakout
5:00pm MDT:
Adjourn Day 1