EV Part #1 — How do we get more zero emission electric vehicles on the road?
Original webinar date:  Tuesday June 9, 2020
Cost:  Free of charge
Watch re-posted video entitled "EV Part #1–How do we get more ZEVs on the road?"
Co-Hosts:  Colorado Energy Research Collaboratory (energy research partnership between University of Colorado Boulder, Colorado School of Mines, Colorado State University, and National Renewable Energy Lab) and Colorado State University Systems Engineering
Webinar host and for more info:
Maury Dobbie, Executive Director, Colorado Energy Research Collaboratory
Maury.Dobbie@ColoradoCollaboratory.org    970-682-5707
Introduction & wrap up by:  Thomas Bradley, Department Head & Woodward Endowed Professor of Systems Engineering, Walter Scott, Jr. College of Engineering, Colorado State University
Moderator: Dan Bowermaster, Sr. Program Manager, Electric Transportation, Electric Power Research Institute (EPRI)
Panelists: 
******************************************************************************************
Tom Bradley
Department Head, Woodward Endowed Professor
Systems Engineering
Colorado State University
Dr. Bradley is Department Head and Woodward Endowed Professor of Systems Engineering in the Walter Scott, Jr. College of Engineering at Colorado State University, where he conducts research and teaches a variety of courses in system engineering, multidisciplinary optimization, and design.  Dr. Bradley's research interests are focused on applications in Automotive and Aerospace System Design, Energy System Management, and Lifecycle Assessment. He earned BS and MS degrees in Mechanical Engineering from the University of California – Davis, and a PhD in Mechanical Engineering from the Georgia Institute of Technology with an emphasis in systems engineering and decision support. Prior to his academic career, Bradley was sole proprietor of an independent consulting company, performing hybrid electric vehicle design and control modeling for the Electric Power Research Institute in support of vehicle development programs at Ford, Daimler Chrysler and BAE Systems. Dr. Bradley's research is focused on using advanced system design tools with experimental validation to advance the state of the art in practical, demonstrable systems.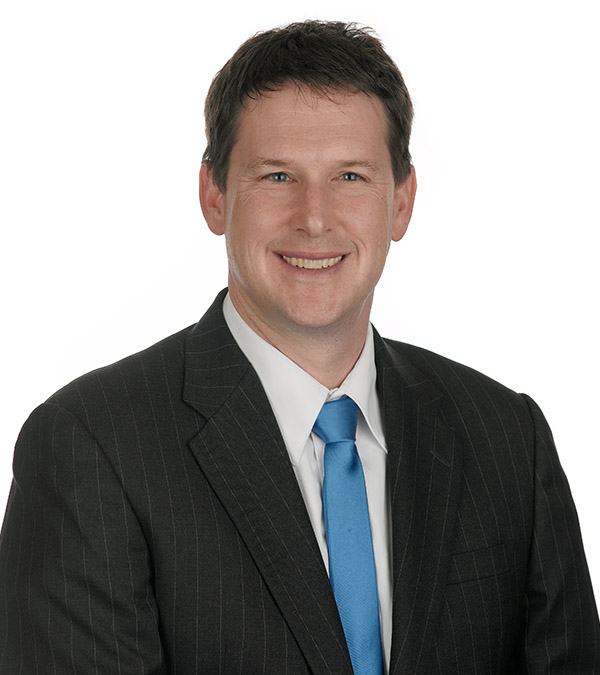 Dan Bowermaster
Sr. Program Manager, Electric Transportation
Electric Power Research Institute (EPRI)
The Electric Power Research Institute (EPRI) is an independent non-profit center for public interest energy and environmental research.  EPRI's electric transportation program provides research critical to the development of technology, infrastructure, and analytics necessary to support the advancement of electric transportation.  Prior to joining EPRI in 2011, Bowermaster worked at Pacific Gas & Electric Company where he led PG&E's customer-facing Electric and Natural Gas Vehicles team. He joined PG&E in September 2008 as part of the MBA Leadership Program, working in various departments across PG&E.  Bowermaster completed the Wharton-Lauder dual graduate degree program, earning an MBA from the Wharton School of Business and an MA in international studies from the University of Pennsylvania. In addition, he holds a BS in mechanical engineering and a BA in international relations from the University of California, Davis.  Bowermaster and his wife live in San Francisco with their three young kids. He is a fan of cars, trucks, and things that go, big dogs, pizza, burritos, old houses, and family.
Three publicly-available guides:  2020 Consumer Guide to EVs (English)  2020 Consumer Guide to EVs (Spanish)   2020 Consumer Guide to EV Charging
Britta K. Gross
Managing Director, Mobility
Rocky Mountain Institute
Britta Gross is the Managing Director of Rocky Mountain Institute's (RMI) mobility practice area, focused on the market-driven strategies and technologies required to accelerate towards carbon-free mobility solutions. Ms. Gross was formerly the Director of Advanced Vehicle Commercialization at General Motors, responsible for the energy strategies, partnerships, and policies required to enable the commercialization of GM's electric vehicle programs, including battery electric and hydrogen fuel cell electric vehicles.  Britta has an Electrical Engineering degree from LSU and studied language arts at the University of Wurzburg in Germany.  She has held numerous board seats, including MobilityData, the Electric Drive Transportation Association (EDTA) and the Alliance for Transportation Electrification (ATE), and served as a Governor appointee on both the Massachusetts Zero Emission Vehicle Commission and the Maryland Electric Vehicle and Infrastructure Commission. She is also currently a Commissioner for the Orlando Utility Commission, Orlando's electric and water utility.  Ms. Gross has received numerous industry awards including Automotive News' "Electrifying 100", the GreenBiz "Verge 25" award, and speaks regularly to national audiences on topics related to alternative fuels in transportation.
Sue Gander
Managing Director, Electric Vehicle Policy
Electrification Coalition
Sue Gander leads the planning and execution of policy work, accelerating the adoption of plug-in electric vehicles on a mass scale across local, state and federal levels. Previously, Sue directed the Energy, Infrastructure and Environment Division at the National Governors Association for over a decade, spearheading policy support for the transformation of the energy and transportation sectors. Sue also served at the U.S. EPA, as a Program Manager for the Clean Energy and Environment Partnership Program, and at the Center for Clean Air Policy, as Manager of Government Relations and Public Affairs and as a Senior Policy Analyst, where she led initiatives on air quality and climate change.  Sue holds a BA in Public Policy from Brown University and an MA in Public Policy with a Certificate in Energy Analysis and Policy from the University of Wisconsin.  She originally hails from Utah and loves riding her e-bike.
Kevin Schwain
Director of Transportation Electrification
Xcel Energy
Kevin Schwain is responsible for developing and delivering customer services that accelerate adoption of electric vehicles, support the buildout of infrastructure, and optimize the energy needed to power these vehicles.  Kevin has been with Xcel Energy for more than 12 years and holds degrees in Engineering and Business from Iowa State University and the Massachusetts Institute of Technology.
Sophie Shulman
Chief of Innovative Mobility
Colorado Department of Transportation
Sophie Shulman focuses on transit, mobility options, and new transportation technologies such as connected, autonomous and electric vehicles. Sophie most recently led partnerships and business development at Electrify America, an electric vehicle charging company. Before joining Electrify America, Sophie served as the acting Assistant Secretary for Research and Technology at the U.S. Department of Transportation. During her time at USDOT, Sophie worked extensively on the $40 million Smart City Challenge grant. She had several other roles across the federal government, including the White House Domestic Policy Council, the Office of Management and Budget and the U.S. Department of Energy. She received her B.A. and M.A. from Johns Hopkins University.