Decarbonization strategies for Colorado from a legislator's and utility perspective
Original webinar date:  July 28, 2020
Anyone may view the re-posted video free of charge, click here
Host:  Colorado Energy Research Collaboratory (energy research partnership between University of Colorado Boulder, Colorado School of Mines, Colorado State University, and National Renewable Energy Lab)
Webinar host and for more info:
Maury Dobbie, Executive Director, Colorado Energy Research Collaboratory Maury.Dobbie@ColoradoCollaboratory.org  970-682-5707
Moderator: Will Toor, Executive Director, Colorado Energy Office
Panelists: 
******************************************************************************************
Will Toor
Executive Director
Colorado Energy Office
In January 2019, Will Toor joined the Colorado Energy Office (CEO) as its Executive Director appointed by Governor Jared Polis. Will's background spans transportation electrification, sustainable transportation, smart growth, electric vehicle policy, clean energy finance, green building policy, local government policy and regional planning. Prior to CEO, Will was Transportation Program Director at the Southwest Energy Efficiency Project (SWEEP). Before SWEEP, Will served as Boulder County Commissioner for eight years where he led the effort to create and adopt a countywide Sustainable Energy Plan, the BuildSmart green building code, the EnergySmart program, and the ClimateSmart Loan Program. Prior to being elected Boulder County Commissioner, Will served as Mayor of Boulder for six years where he developed Boulder's community transit network, EcoPass unlimited access transit pass programs, and policies for denser, mixed-use urban infill development as an alternative to sprawl. Will previously served on and chaired the Denver Regional Council of Governments (DRCOG). He was appointed by Governor Ritter to the state Transportation Funding and Implementation blue ribbon panel, the Governor's Climate Action Panel, and the Regional Air Quality Council. He was appointed by Governor Hickenlooper to the Air Quality Control Commission and the state oil and gas taskforce. Will spent 12 years as Director of the University of Colorado Environmental Center, where he developed campus sustainability programs in the areas of solid waste, building energy use, and transportation planning. Will holds a BS in Physics from Carnegie Mellon University and a Ph.D. in Physics from the University of Chicago.
Jeff Ackermann
Chairman
Colorado Public Utilities Commission
Jeffrey Ackermann is Chairman of the Colorado Public Utilities Commission (PUC) appointed in 2017 by Gov. John Hickenlooper to a four-year term.  Prior to his appointment, Jeff served as executive director of the Colorado Energy Office (CEO). On behalf of the governor, CEO promoted clean energy policies and markets through programs and advocacy, including at the PUC.  He has more than three decades of experience in state government and the energy sector. Previous to his CEO appointment, Jeff led the policy research efforts at the PUC, assisting the commission prepare for changing markets and technologies. Jeff also served as an advisor to the commissioners on energy efficiency (demand-side management). Jeff also worked in product development in the utility sector, focusing on renewable energy as a voluntary product offering. Jeff started his professional career in the service of low-income energy consumers, twice as director of the state's energy efficiency assistance program (weatherization) as well as an advocate for energy consumers with the state's nonprofit energy assistance fund.  Jeff earned a bachelor's degree from Albion College and a master's degree in non-profit management from Regis University.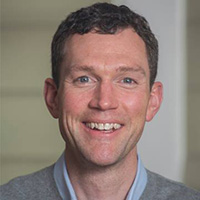 Chris Hansen
Senate District 31
Colorado State Senate
Senator Hansen specializes in energy sector economics and data analytics, with 20 years of experience in the global energy industry. He was formerly the Representative for House District 6 from 2017-2019, representing the east-central neighborhoods of Denver. He currently serves on the Senate Finance, and Senate State, Veterans, and Military Affairs committees. Throughout his tenure in the Colorado House of Representatives, Hansen served on the Capital Development, House Transportation & Energy, Appropriations, Agriculture, Livestock & Natural Resources, and Joint Budget committees, and as Chair on the House Appropriations Committee.  Prior to his work as an elected official, he served as Senior Director at IHS Markit where he led a global portfolio of energy products, events and partnerships. He is a co-creator of the OptGen analysis, IHS CERA's unique tool for applying financial portfolio techniques to power generation. Before joining IHS Markit, Dr. Hansen was a Research Fellow at the Oxford Institute for Energy Studies, where he analyzed electricity and gas sector reform in India and published several papers in professional journals on energy sector economics and policy analysis.  Dr. Hansen holds a BSc in Nuclear Engineering from Kansas State University; a Graduate Diploma of Civil Engineering from the University of the Witwatersrand, South Africa; a Master of Science in Technology Policy from MIT; and a PhD in Economic Geography from Oxford University. In 2012, he was selected as a Marshall Memorial Fellow by the German Marshall Fund and in 2017 was selected as a Public Leadership Fellow at Harvard University by the Gates Family Foundation. In 2019, he was selected as one of fifteen leaders from across the country to join the NewDEAL (Developing Exceptional American Leaders), a selective national network of rising state and local elected officials.  Hansen serves as the Co-Founder and Director of Programming at the Colorado Energy & Water Institute, and as Co-Founder of the Colorado Science and Engineering Policy Fellowship.
Alice Jackson
President
Xcel Energy-Colorado
Xcel Energy – Colorado serves 1.4 million electric customers and 1.3 million natural gas customers. The company is a recognized industry leader in delivering affordable and reliable service, providing clean energy choices, and in reducing carbon and other emissions. Since joining Xcel Energy in 2011, Ms. Jackson has held various positions of increasing responsibility. Most recently Ms. Jackson was Vice President of Strategic Revenue Initiatives, where she built a team to generate new revenues through exploring and integrating new technologies and economic development initiatives in addition to looking at new options for Xcel Energy's unregulated businesses.  Prior to her corporate strategic role, Alice held the lead regulatory position with Xcel Energy—Texas/New Mexico and then with Xcel Energy—Colorado.  Before her time with Xcel Energy, Alice spent close to 10 years with Occidental Petroleum Corporation (Oxy) managing the energy needs of this large consumer across the country. Through her involvement in the federal and state electric markets, multiple rate cases, and interaction with customers large and small, Alice developed a unique respect for utilities and their contributions to society. Because having a full-time career, being married to her high school sweetheart and having four sons is not enough of an adventure in life, Alice recently took on the challenge of advancing her business acumen.  In 2017 Alice completed the Program for Leadership Development at Harvard University.  Before her professional experience, Alice obtained a bachelor's degree in business administration with a concentration in Management Information Systems from Texas A&M University.