Monday, April 1, 2019
7:30 am — 7:00 pm Registration  — Grand Hyatt, 1750 Welton St, Denver, CO
7:30 – 8:30 am — Hot buffet breakfast and Networking
8:30 am – 7:00 pm Research Posters, 2nd floor foyer at Denver Grand Hyatt
All speaker sessions, food and research poster display took place in the Denver Grand Hyatt on the second floor
Governor Bill Ritter, Jr.
Director, Center for the New Energy Economy
Colorado State University
As one of the co-founders of the energy symposia started in 2011, Governor Bill Ritter is the 21st Century Energy Transition Symposium Honorary Chair.  Governor Ritter was elected Colorado's 41st governor in 2006 and was the District Attorney of Denver from 1993-2005. During his four-year term as Governor, Ritter established Colorado as a national and international leader in clean energy by building a New Energy Economy. After leaving the Governor's Office, Ritter founded the Center for the New Energy Economy at Colorado State University in 2011, which works with state and federal policy makers to create clean energy policy throughout the country. In 2016, Governor Ritter authored a book entitled, Powering Forward – What Everyone Should Know About America's Energy Revolution. Gov. Ritter is the chair of the Board of Directors of the Energy Foundation and a senior fellow and member of the board of directors of the Advanced Energy Economy Institute.
Symposium Master of Ceremonies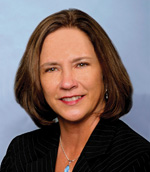 Maury Dobbie
Executive Director, Colorado Energy Research Collaboratory
8th annual 21st Century Energy Symposium Chair
Maury Dobbie has been the Executive Director of the Colorado Energy Research Collaboratory since July 2016.  Since 2008, the Collaboratory has been a successful energy research partnership between Colorado School of Mines, University of Colorado-Boulder, Colorado State University and National Renewable Energy Laboratory.  This year's co-hosts of the 8th annual energy symposium are the four Collaboratory entities.  Maury has headed up the planning and execution of the energy transition symposium since 2011 when it was hosted by Colorado State University.  She was the former Assistant Director at the Center for the New Energy Economy founded by former Colorado Governor Bill Ritter.  Maury began her entrepreneurial career at age 19 founding and operating six diverse companies, holding CEO or principal positions. Before joining CNEE, she was president/CEO of a regional not-for-profit economic development corporation in Northern Colorado. In 1994, Maury founded a video production company and expanded it rapidly into an award-winning multimedia enterprise, with a web-development department and live event services. Dobbie served as a board member on the Northern Colorado Clean Energy Cluster and has been a part of Colorado's new energy economy initiative since 2006.  She worked with industry partners to create Colorado State University's Systems Engineering Program and the Clean Tech Certification Program at Front Range Community College. Over the years, Maury has volunteered on many boards of directors. Maury was appointed by former Colorado Governor Bill Owens to serve on two state boards, Colorado Women's Economic Development Council and the Colorado Film Commission. Appointed in 2009 by former Colorado Governor Bill Ritter, she has served as chair of the board for the Colorado Community College System, which oversees 13 community colleges in 38 locations around the state. Her commitment to the citizens of Colorado continues as she served on the state board when reappointed by former Colorado Gov. John Hickenlooper.  Maury is currently the chair of the Colorado C3E organization focused on promoting women in energy and STEM programs.
8:30 – 8:45 am:  Welcome by Maury Dobbie, Executive Director, Colorado Energy Research Collaboratory, Symposium Chair
8:45 – 9:15 am:  Keynote  "Integrative Design for Radical Energy Efficiency"
Co-Founder and Chief Scientist
Rocky Mountain Institute
Physicist Amory Lovins, 70, is cofounder and Chief Scientist of Rocky Mountain Institute; energy advisor to major firms and governments in 70+ countries for 40+ years; author of 31 books and over 630 papers; and an integrative designer of superefficient buildings, factories, and vehicles. He has received the Blue Planet, Volvo, Zayed, Onassis, Nissan, Shingo, and Mitchell Prizes, the MacArthur and Ashoka Fellowships, the Happold, Benjamin Franklin, and Spencer Hutchens Medals, 12 honorary doctorates, the Heinz, Lindbergh, Right Livelihood ("alternative Nobel"), National Design, and World Technology Awards, and Germany's Officer's Cross of the Order of Merit. A Harvard and Oxford dropout, former Oxford don, honorary US architect, and Swedish engineering academician, he has taught at ten universities, most recently Stanford's Engineering School and the Naval Postgraduate School (but only on topics he's never studied, so as to retain beginner's mind). Time has named him one of the world's 100 most influential people, and Foreign Policy, one of the 100 top global thinkers. His latest books include Natural Capitalism (1999), Small Is Profitable (2002), Winning the Oil Endgame (2004), The Essential Amory Lovins (2011), and Reinventing Fire (2011). He has lately focused on a collaborative synthesis, for China's National Development and Reform, of an ambitious efficiency-and-renewables trajectory to inform the 13th Five Year Plan; helping India to make personal mobility shared, connected, and electric; and exploring how to make integrative design the new normal, so investments to energy efficiency can yield expanding rather than diminishing returns. His avocations include mountain photography, music (piano and composition), poetry, orangutans, great-ape language, and Taoism.
9:15 – 9:45 am:  Keynote  "How the Federal Government is Working to Solve National Challenges"
Chief Commercialization Officer, Dir. Office of Technology Transition
U.S. Department of Energy
As the Director of the OTT, Mr. Prochaska's responsibilities extend across DOE's program offices, its 17 national laboratories, and its other research and production facilities across the country. Mr. Prochaska  oversees DOE's Energy Investor Center, the Technology Commercialization Fund, the Technology-to-Market program, and the coordination of technology transfer activities and best practices across the DOE complex.  He most recently served as Senior Advisor and Chief of Staff for DOE's Advanced Research Projects Agency-Energy (ARPA-E) where he provided strategic input to the agency's leadership team and managed day-to-day operations. Prior to joining ARPA-E, Prochaska was Senior Vice President and the Associate General Counsel for a public investment fund, where he led fund operations.  Mr. Prochaska previously served as an Intelligence Officer in the United States Navy, obtaining the rank of Lieutenant. During his Navy career, Prochaska focused on anti-submarine warfare and counter-weapons of mass destruction intelligence.   Prochaska earned his J.D. at The George Washington University School of Law and his B.A. at Texas A&M University.
9:45 – 10:15 am:  Keynote  "Bridging the Gap:  Discovery, Research & World-Changing Solutions Impacting at a Global Scale"
Executive Managing Director, Technology
Breakthrough Energy Ventures
Dr. Eric Toone received his doctoral degree in Chemistry from the University of Toronto in 1988 and completed post-doctoral studies with Professor George Whitesides at Harvard University. He began his independent career at Duke in 1990, and is currently Professor of Chemistry and Professor of Biochemistry. Professor Toone has authored over 220 original papers, reviews, book chapters and abstracts in physical organic and biophysical chemistry. He is also listed as an inventor on more than 20 patents in a range of biomedical fields and is a scientific founder of three research-based pharmaceutical companies, Aerie Pharmaceuticals, a publically-traded ophthalmology (glaucoma) company, Vindica Pharmaceuticals, focused on the therapeutic administration of nitric oxide, and Valanbio Therapeutics, developing novel antibiotics for Gram-negative organisms. From 2009 to 2012 Professor Toone was detailed to the US Department of Energy's Advanced Research Projects Agency – Energy (ARPA-E). During that time, he served both as Program Director and Deputy Director for Technology before leading the Agency in 2012. Professor Toone returned to Duke in 2013 and served as Vice Provost and Director of the Duke University Innovation and Entrepreneurship Initiative, an initiative designed to foster entrepreneurship across the entire university community, until May 2017. Dr. Toone is currently the Executive Managing Director for Technology at Breakthrough Energy Ventures, $1 Billion investment fund of the Breakthrough Energy Coalition, a group of the world's most influential leaders assembled by Bill Gates to advance clean energy technologies.
10:15 – 10:45 am — Q & A with Keynote Speakers
Governor Ritter will moderate a Q&A discussion with the three previous keynote speakers
10:45 – 11:10 am — Collaboratory:  Addressing Grand Challenges Through Collaboration
Hear how the four Collaboratory entities have created economic impact in Colorado while building an innovation ecosystem since 2008.  Collaborative teams have taken energy-related research from ideas to innovative deployment.
Terri Fiez
Vice Chancellor for Research & Innovation
University of Colorado-Boulder
Chair of Collaboratory Executive Board
Dr. Terri Fiez joined the University of Colorado Boulder in September of 2015 as the Vice Chancellor for Research and Innovation.  In this role, she is responsible for the over $500 million research portfolio that includes supporting current research operations, growing cross-disciplinary collaboration, and building research partnerships with other universities, industry and federal laboratories.  The Research and Innovation Office (RIO) has been expanded to include the Office of Technology Transfer and the Office of Industry Collaboration.  RIO is leading the university's first grand challenge focused on space exploration and earth observation.  Additionally, RIO is leading the Innovation and Entrepreneurship Initiative for campus. She is passionate about building partnerships with industry, the startup community, and federal labs to build a strong ecosystem for the state and nation.  In collaboration with colleagues at the other Colorado research institutions, she hopes to share the impact of world-class research institutions for educating a talented, work-ready workforce, creating new IP and ventures for economic prosperity and seeding the innovation ecosystem.  Prior to arriving in Boulder, she spent 16 years at Oregon State University as Head of the School of Electrical Engineering and Computer Science.   Terri is an Electrical Engineer whose research is in analog integrated circuits.  She took a leave of absence in 2008 to co-found a Solar Electronics startup company.  She was bitten by the startup bug and hopes to seed entrepreneurial experiences for CU Boulder students and faculty connecting them to everything that the vibrant Boulder startup community has to offer.
Peter Green
Deputy Laboratory Director, Science and Technology
National Renewable Energy Laboratory
Member of Collaboratory Executive Board
Peter F. Green is also a member of the executive committee for the Department of Energy National Laboratory Chief Research Officers. In his role as deputy laboratory director for Science and Technology, Green is responsible for NREL's science and research goals, strengthening the laboratory's core capabilities, and enhancing NREL's research portfolio. In addition, he oversees the Laboratory Directed Research and Development Program, NREL-university interactions, and the postdoctoral research program.  Prior to his appointment at NREL, Green spent 20 years in academia and 11 years at Sandia National Laboratories, where his professional career began in 1985. At Sandia, he became manager of the Glass and Ceramics Research department in 1990. He subsequently moved to The University of Texas in 1996, where he became a professor of chemical engineering and the B.F. Goodrich Endowed Professor of Materials Engineering. In 2005, he moved to the University of Michigan, where he was the Vincent T. and Gloria M. Gorguze Endowed Professor of Engineering as well as professor of chemical engineering, applied physics, and macromolecular science and technology. He served as chair of the Department of Materials Science and Engineering and the director of the Energy Department's Energy Frontiers Research Center: Center for Solar and Thermal Energy Conversion.  Green's prior leadership experience includes serving as president of the Materials Research Society, with members from more than 50 countries, in 2006. He holds bachelor's and master's degrees in physics from Hunter College and a master's and doctorate in materials science and engineering from Cornell University.
11:10 – Noon: Break for Lunch located in Denver Grand Hyatt ballroom and foyer
Noon – 12:10 pm:  Keynote "Government's Role in Driving Innovation"
Jared Polis is an entrepreneur, education leader, public servant, and Colorado native. He started his first business, American Information Systems, while in college out of his dorm room. By the time he was 30, he launched three successful companies, including ProFlowers, one of the world's leading online flower retailers. Jared's pioneering role in the internet economy earned him an "Entrepreneur of the Year" distinction from Ernst and Young. Following these business successes, Jared committed himself to making sure other Coloradans had the opportunity to pursue their dreams. He co-founded Techstars, a startup accelerator that mentors entrepreneurs from all walks of life, and Patriot Boot Camp, which helps veterans start their own small businesses after coming home from their service.  In addition to his career as an entrepreneur, much of Jared's adult life has been focused on improving public education. He served six years on the State Board of Education, where he worked to raise pay for teachers and reduce class size for students. He also founded several public charter schools for at-risk youth, and served as superintendent of one of them, the New America School, which helps immigrants earn their high school diploma.  Most recently, Jared served as the U.S. Representative for Colorado's Second Congressional District, which stretches from Larimer County and the Wyoming border, to the Central Mountains at the heart of Colorado's tourism economy, to Boulder and the U.S. 36 high-tech corridor. During his time in Congress, the Center for Effective Lawmaking ranked Jared the most effective member of Colorado's House delegation due to his success working across the aisle to improve Colorado's schools, protect public lands, and support startups and small businesses.
12:10 – 1:15 pm: General Session Panel "Driving Innovation Through Policy & Economic Development
Bill Ritter
Director, Center for the New Energy Economy
Colorado State University
See previous bio
Betsy Markey
Executive Director
Office of Economic Development and International Trade
Betsy Markey was appointed by Governor Jared Polis to his cabinet as Executive Director of the Colorado Office of Economic Development and International Trade in January 2019. She has over 30 years of leadership experience in government and the private sector. She has served as a Member of Congress, a senior federal executive, and the co-founder and CFO of a high tech company.  Betsy was appointed by President Obama to serve as the Regional Administrator for the U.S. Small Business Administration (SBA) based in Denver in 2016. In this capacity she oversaw the delivery of the agency's small business programs and services in Colorado, Montana, North and South Dakota, Utah and Wyoming.   In 2011, she was appointed by the President to serve as the Assistant Secretary for Intergovernmental Affairs for the U.S. Department of Homeland Security (DHS) in Washington DC. She facilitated the direct line of communication between the department and governors and mayors across the country on all DHS mission areas, including cyber security, terrorism prevention, transportation security, immigration enforcement, border security and disaster assistance.   Betsy was elected to serve as a Member of Congress in Colorado's 4th Congressional District in 2008, and represented over 700,000 constituents in one of the country's largest congressional districts in the 111th Congress. She served on the Committee on Transportation and Infrastructure and the Committee on Agriculture.   In the late-1980's, Betsy and her husband launched a successful technology company, Syscom Services, which was one of the first companies to market email, and subsequently expanded into the area of web design and web-based information management systems. The firm has been ranked in the Inc. 500 listing of America's fastest-growing private companies. She participated in the sale of the company to a group of investors. During that time she also purchased a coffee/ice cream shop in Fort Collins called Huckleberry's. She sold the store five years later to another local business.   She holds a Bachelor degree from the University of Florida and a Master of Public Administration from American University.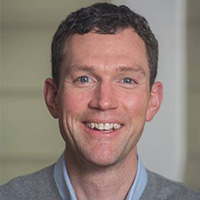 Chris Hansen
Representative for District 6
Colorado House of Representatives
Chris Hansen specializes in energy sector economics and data analytics, with 20 years of experience in the global energy industry. He is the Representative for District 6 in the Colorado House of Representatives, representing the east-central neighborhoods of Denver and serves on the Joint Budget Committee and as Chair on the House Appropriations Committee.  Previously, as Senior Director at IHS Markit he led a global portfolio of energy products, events and partnerships. He is a co-creator of the OptGen analysis, IHS CERA's unique tool for applying financial portfolio techniques to power generation.   Before joining IHS Markit, Dr. Hansen was a Research Fellow at the Oxford Institute for Energy Studies, where he analyzed electricity and gas sector reform in India and published several papers in professional journals on energy sector economics and policy analysis.  Dr. Hansen holds a BSc in Nuclear Engineering from Kansas State University; a Graduate Diploma of Civil Engineering from the University of the Witwatersrand, South Africa; a Master of Science in Technology Policy from MIT; and a PhD in Economic Geography from Oxford University.   In 2012, he was selected as a Marshall Memorial Fellow by the German Marshall Fund and in 2017 was selected as a Public Leadership Fellow at Harvard University by the Gates Family Foundation.
1:15-2:15pm: General Session Panel "Powering Women in Energy—Our Journey"
Jill Cooper
Senior Principal Consultant
Geosyntec Consultants
Jill Cooper is a Senior Principal Consultant based in Colorado with more than 26 years of experience focused on environmental compliance, sustainability, pollution prevention practices, and management systems development for clients in government, academia and the mining, oil and natural gas, food and agriculture, and manufacturing industries. Along with supporting an array of corporate and government clients on high-level strategy with respect to environmental, health and safety performance, and helping develop strategic sustainability solutions, Jill previously was the Director of Environment for oil and natural gas upstream and midstream companies. She was responsible for global environment, auditing, reporting, data, and advocacy. A key focus has always been to identify strategies that reduce risk, cost and liability for the company, including supporting obtaining ISO 14001 certification for about 1,200 upstream oil and natural gas locations. Her experience at the State of Colorado and in-house, has allowed her to work on projects designed to bridge agency and company relationships. Her experience as an HSE Director allows her to help bridge between the HSE teams and corporate level leadership with goals and projects. Throughout her career she has worked to integrate corporate-level management system procedures into "fit for purpose" facility-level work practices.  To advance the state of the practice, Jill has regularly agreed to present at conferences and participate in coordinating conferences around HSE and sustainability. She has been a guest lecturer at the National Academy of Sciences, U.S. EPA, U.S. DOE, various universities, Society of Petroleum Engineers, and other events. A regular topic is how to design and use management systems and internal sustainability programs to improve HSE performance, stakeholder engagement and compliance.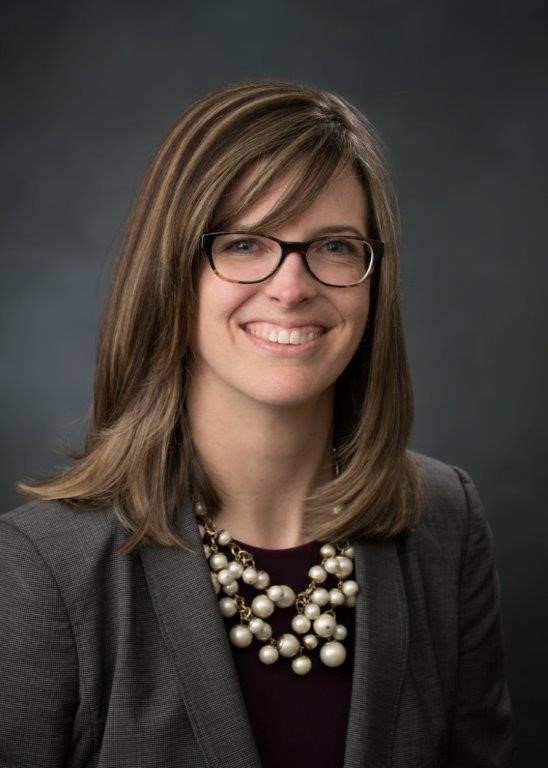 Alice Jackson
President
Xcel Energy-Colorado
Alice K. Jackson is President, Xcel Energy – Colorado where she leads the Operating Company team for Public Service Company of Colorado.  Since joining Xcel Energy in 2011, Ms. Jackson has held various positions of increasing responsibility.  Most recently Ms. Jackson was Vice President of Strategic Revenue Initiatives, where she built a team to generate new revenues through exploring and integrating new technologies, activities, and economic development initiatives in addition to looking at new options for Xcel Energy's unregulated businesses.  Prior to her corporate strategic role, Alice held the lead regulatory position with Southwestern Public Service Company (SPS) in Texas and then with Public Service Company of Colorado (PSCo). Before her time with Xcel Energy, Alice spent close to 10 years with Occidental Petroleum Corporation (Oxy) managing the energy needs of this large consumer across the country. Through her involvement in the federal and state electric markets, multiple rate cases, and interaction with customers large and small, Alice developed a unique respect for utilities and their contributions to society.  Because having a full-time career, being married to her high school sweetheart and having four sons is not enough of an adventure in life, Alice recently took on the challenge of advancing her business acumen.  In 2017 Alice completed the Program for Leadership Development at Harvard University.  Before her professional experience, Alice obtained a bachelor's degree in business administration with a concentration in Management Information Systems from Texas A&M University.
Maggie Fox
Principal
MaggieFoxStrategies
Maggie L. Fox is currently a consultant serving organizations, foundations and communities in the development and implementation of 21st century climate change and clean energy strategies. She is a veteran of numerous local, state, national and international political, legal and policy campaigns.  Maggie is past President and CEO of the Climate Reality Project and the Climate Action Fund. She was the national President of America Votes and held numerous positions at the national Sierra Club, including Deputy Executive Director. Maggie currently serves on the boards of the Green Fund, the Energy Future Coalition, the Alliance for Climate Education and the Colorado State University School of Global Environmental Sustainability. Maggie has an undergraduate degree from the University of North Carolina, Chapel Hill, a Masters in Education from the University of Colorado, Boulder and a law degree from the Northwestern School of Law. Maggie began her career as a classroom teacher and community organizer on the Navajo and Hopi Reservations. An avid outdoors woman, Maggie worked with the North Carolina and Colorado Outward Bound Schools and continues to participate in mountaineering and other outdoor expeditions around the world. She and her husband, Mark Udall, live in Eldorado Canyon, Colorado. They have two children.
Dena Lund
Executive Vice President of Operations and Engineering
Sterling Energy
Mrs. Dena Lund serves as a member of the executive management team and is responsible for all operations and maintenance team management, regulatory efforts, she heads the Safety Committee, and leads all engineering and construction efforts working with business development to meet customer needs. Prior to joining Sterling Energy in May of 2014, Mrs. Lund served as the Director of Natural Gas Economy Operations at Encana Natural Gas Inc., a CNG/LNG service company, where she was responsible for marketing, business development, engineering, sales, contract management and operations in both the U.S. and Canada. Mrs. Lund's 30-years in the oil and gas industry include various other Director level assignments including; Standards, Engineering & Technology, North Rockies and DJ/Paradox Midstream Services for Encana Oil & Gas USA. She was also the first Chairperson of the Encana Women's Network USA.  Prior to joining Encana in 2002, Mrs. Lund was the Plant Superintendent/Process Engineer for North American Resources Co. at the Fort Lupton Gas Processing Facility. She previously worked as a Senior Process Engineer completing various engineering and business assignments with Amoco Production Company in Colorado and Wyoming.  Dena is a Past President of the Gas Processors Association, Rocky Mountain Chapter and served on the Board of Directors from 2004-2006. Mrs. Lund holds a B.S. degree in Chemical Engineering from the University of Colorado, Boulder and was named 2006 Distinguished Alumnus of the University of Colorado Chemical and Biological Engineering Department. In 2016 she was named one of Denver Business Journal's Top Women in Energy.
Jennifer Guidry
Vice President, Global Health, Safety & Environment
Precision Drilling
Jennifer Guidry is the Vice President, Global Health, Safety and Environment (HSE) for Precision Drilling. With over 20 years of experience in energy, heavy construction, and environmental remediation, she is known for creating industry leading strategy producing culture change in the integration of HSE into organizations. Ms. Guidry holds a Bachelor of Science Degree in Environmental Health Sciences from Purdue University and a master's degree in Organizational Leadership from Columbia Southern University. She volunteers with various professional and community organizations, including the HSSE-SR Advisory Board for the Society of Petroleum Engineers, multiple chair and committee positions for the International Association of Drilling Contractors, mentor for the Houston Chapter of the Women's Energy Network, Philanthropy Advisor to the University of Houston Delta Zeta Chapter, and Executive Advisory Board for the International Council of Purdue University Women.
Barbara Bergersen
Senior Vice President, Permian EOR
Occidental Oil and Gas Corporation
Barbara Bergersen is Senior Vice President of Permian EOR at Occidental Petroleum. In this role, she oversees Occidental's industry-leading Permian business unit focused on carbon dioxide enhanced oil recovery (EOR) and carbon capture, utilization and sequestration.   Ms. Bergersen has nearly 40 years of industry experience with extensive technical and operations expertise in the application of enhanced oil recovery technologies to optimize reservoir performance. Under her leadership, Occidental has deployed 34 active carbon dioxide floods in the Permian, the most of any operator. Previously, she was President and General Manager for Permian EOR. She has also served as the business unit's Manager of Asset Development, Operations Development Manager and Reservoir Management Team Leader for carbon dioxide and waterfloods.  Before joining Occidental in 2000 as part of the acquisition of Altura Energy, Ms. Bergersen worked in production operation research at Shell Development and was a reservoir and production engineer for offshore Gulf of Mexico, California and Permian properties.  Ms. Bergersen is the executive champion for Occidental's Women of Oxy Network. She holds a Bachelor of Science degree in Chemical Engineering from the University of Virginia and a Master of Business Administration from the University of Houston.
2:15-2:20pm: Colorado C3E announcement
Judy Dorsey
President and Principal
Brendle Group
Judy is a valued collaborator offering 23 years of executive leadership in sustainability, innovation and entrepreneurship. Her specialties include community and district-scale planning in climate resilience, renewable energy, sustainable economic development, organizational development, and net zero energy and water initiatives. She has led the completion of 300+ sustainability projects for over 150 clients across 30 states including over a dozen energy plans for some of the nation's most progressive communities and major cities. Through creative product development and skilled facilitation, she's led the design and delivery of award-winning programs for scaling energy and climate impacts. High profile examples include Xcel Energy's Partners in Energy and the National Ski Areas Association Climate Challenge. Over the past 23 years, Judy has grown Brendle Group into an award-winning consulting group focused on people-centered impact-driven sustainability. She co-founded the Colorado Clean Energy Cluster and helped spearhead two of its primary initiatives- the International Cleantech Network, a global network connecting the world's leading cleantech clusters; and Colorado C3E, a workforce development initiative to close the gender gap of women in clean energy.
2:20 – 2:35 pm: Break
2:35-3:35 pm: Breakout #1:  Track A – "Food/Energy/Water Innovative Systems Strategies"
Tom Vilsack
Strategic Advisor of Food & Water Initiatives, National Western Center
Colorado State University System
Former Secretary of Agriculture and Iowa Governor Tom Vilsack now holds several roles, including president and CEO of the U.S. Dairy Export Council (USDEC); a Strategic Advisor of Food & Water Initiatives at the National Western Center as part of the Colorado State University System team; and Global Chair for the International Board of Counselors on Food & Water Initiatives.  Vilsack's work with the CSU System and Denver Water supports the growing educational partnership at the new National Western Center in Denver – a 250-acre, $1.1 billion redevelopment project that will convert the historic site into a year-round destination for entertainment, research and educational opportunities, and agricultural business innovation and incubation.  As president and CEO of the U.S. Dairy Export Council (USDEC), Vilsack provides strategic leadership and oversight of USDEC's global promotional and research activities, regulatory affairs and trade policy initiatives. This includes working with industry leaders to develop a long-term vision for growth and consumer trust in U.S. dairy.  Prior to his current roles, Vilsack served eight years as the Nation's 30th Secretary of Agriculture.  As leader of the U.S. Department of Agriculture (USDA), Vilsack worked hard to strengthen the American agricultural economy, build vibrant rural communities and create new markets for the tremendous innovation of rural America. In eight years at the Department, Vilsack fought to put Americans back to work and create an economy built to last. Under his leadership, USDA supported America's farmers, ranchers and growers who are driving the rural economy forward, provided food assistance to millions of Americans, carried out record conservation efforts, made record investments in our rural communities and helped provide a safe, sufficient and nutritious food supply for the American people.  Vilsack was the longest-serving member of President Obama's original Cabinet. Prior to his appointment, he served two terms as the Governor of Iowa, in the Iowa State Senate and as the mayor of Mt. Pleasant, Iowa. Vilsack received his bachelor's degree from Hamilton College and his law degree from Albany Law School in New York. He is also the recipient of 10 honorary doctorate degrees. Vilsack has been honored for his public service and work to advance American agriculture by various organizations. Most notably, the Borlaug Medallion from the World Food Prize Foundation, The Gene White Lifetime Achievement Award from Global Child Nutrition Foundation, the Congressional Hunger Center Leadership Award, and by the U.S. Global Leadership Coalition for his commitment to international development. A native of Pittsburgh, Pennsylvania, Vilsack was born into an orphanage and adopted in 1951.
Ramsay Huntley
Vice President, Clean Technology & Innovation Philanthropy Program Officer
IN2 Wells Fargo/NREL
As Vice President, Clean Technology and Innovation Philanthropy Program Officer, Ramsey leads the bank's $30 million Innovation Incubator (IN2) program; expanded IN2 beyond original energy efficiency focus to include sustainable agriculture.  He also leads the environmental sustainability efforts of the bank's $50 million American Indian/Alaska Native commitment which includes a $5 million, 3 year solar effort with a water strategy in development.  He works to develop a robust and inclusive clean tech ecosystem throughout the country to support promising entrepreneurs and the organizations that help them take their ideas to scale.  Ramsey was previously the Director for Rebates as a Service (RaaS) Solutions at Simple Energy in Boulder, Colorado.  Previous to Simple Energy, he worked at AT&T as their Senior Sustainability Manager.  Ramsey has a M.A. in urban and environmental policy and planning from Tufts University and a B.S. in business management from North Carolina State University.
Jocelyn Hittle
Director of Denver Program Development
Colorado State University
Jocelyn is the Director of Denver Program Development at Colorado State University. She is primarily focused on CSU's emerging campus at the National Western Center and CSU's collaboration with Denver International Airport. Jocelyn sits on the Denver Mayor's Sustainability Advisory Council, and works to ensure CSU's Denver projects are showcases for state-of-the-art sustainability practices. Jocelyn is sits on the Advisory Committee for the Coors Western Art Show and is a technical advisor for the AASHE STARS program, the campus sustainability rating system.  Prior to joining CSU, Jocelyn was the Associate Director of PlaceMatters, a national non-profit think tank based in Denver and focused on informed, inclusive decision making in planning and sustainability. She has also worked for the Orton Family Foundation and Sightline Institute. She has a degree in Ecology and Evolutionary Biology from Princeton and a Masters in Environmental Management from the Yale School of Forestry and Environmental Studies.
John Pellegrino
Research Professor, Mechanical Engineering
University of Colorado Boulder
John Pellegrino focuses on membrane science and technology including its broad applications in the water and energy sectors. His previous activities include positions at the National Institute of Standards and Technology, Dupont Co., Rohm and Haas Co., and Santa Fe Science and Technology.  Dr. Pellegrino's research revolves around fundamental membrane development, characterization, and applications. We study how the properties of both the membrane, the streams, and the choice of operating conditions control the separations and productivity results. Illustrative examples include: development of membrane-based devices as part of renewable energy-based heating and cooling systems; the use of membranes for product recovery and recycling water in algae and lignocellulosic biomass processes; and devising models for optimizing particle fractionation using membranes. Recent work includes the study and scale-up of membranes containing regular surface patterns produced with nanoscale dimensions. These membranes appear to resist fouling deposition through both hydrodynamic and surface energy influences. Currently we are incorporating these materials in studies of crystallization related to both water desalination and making nanoparticles. We are also developing unique membrane electrode materials for broad application in electrochemical products and processes.
2:35-3:35 pm: Breakout #1:  Track B – "Innovations in Power System Transformation"
Dave Mooney
Executive Director, Institutional Planning, Integration, and Development
National Renewable Energy Laboratory
Dave is currently working at the National Renewable Energy Laboratory leading strategic planning and institutional investments and development.  Dave recently moved to this role from the Strategic Energy Analysis Center, where he was the Center Director for the largest energy analysis organization in the DOE national lab complex.  Prior to his role leading NREL's energy analysis organization, Dave was the Laboratory Program Manager for Solar Technologies, where he was responsible for managing and coordinating NREL's $70M solar R&D portfolio.  While at NREL, Dave also led efforts to identify and address technical issues associated with the large-scale deployment and integration of renewable and efficiency technologies into the existing energy infrastructure.  In this role, he led 180 researchers conducting $100M in R&D annually. Dave has testified as an expert witness before the U.S. House of Representatives' Subcommittee on Energy and Environment as well as before multiple U.S. state legislatures. Additionally, Dave has testified before the Brazilian Congressional Permanent Committee on Environmental Changes and Australia's Standing Committee on Environment and Energy.  From 2007 to 2008 he was assigned by NREL to support the DOE's office of the Assistant Secretary for Energy Efficiency and Renewable Energy.  On the assignment he conducted analysis of EERE's technology portfolio to quantify energy, environmental, and economic benefits and served as technical counsel to the Deputy Assistant Secretaries. Dave is a 30-year veteran of the renewable energy industry, has a Ph.D. in condensed matter physics from the University of Arkansas and a B.S. in engineering physics from the University of Tennessee.
Julie Lundquist
Associate Professor, Dept. of Atmospheric and Oceanic Sciences
Fellow, Renewable and Sustainable Energy Institute
University of Colorado Boulder
Scientist, National Renewable Energy Laboratory, National Wind Technology Center
Joe Berry
Senior Scientist, Perovskite and Hybrid Solar Cells Team Lead
NREL
Dr. Berry is a Senior Scientist at NREL leading the De-risking halide perovskite solar cells program. He is a graduate of the Penn State Department of Physics, receiving his PhD for work on spin physics of magnetic II-VI, III-V and hybrid metallic/semiconductor systems. After his PhD work, he was awarded a National Research Council Fellowship at the National Institute of Standards and Technology (NIST/JILA), where he worked on the development and application of high-resolution spectroscopic techniques to solid-state electro-optical systems, including self-assembled quantum dots and related nanostructures. Since joining NREL he has worked on a range of next generation photovoltaic materials and devices with an emphasis on relating basic interfacial properties to device level performance. He has worked on these issues in several Energy Frontier Research Centers (EFRCs) to connect basic science developments to technological applications. His work at NREL continues to focus on addressing semiconductor heterostructure systems has moved beyond traditional compound semiconductor systems to include oxide, organic and other hybrid semiconducting materials of technological relevance. His research interests have led to his current work as the team lead on the metal-halide perovskite solar cell systems a next generation technology of considerable interest.
Dan LeFevers
Director of State & Consumer Programs
Gas Technology Institute
Dan is currently Director of State and Consumer Programs at Gas Technology Institute (GTI).  Dan is responsible for engaging Utility Commissioners across the country to provide education regarding the value of natural gas for consumers and natural gas R&D programs.  Dan also interfaces with regulatory and marketing staff of energy utilities to shape national collaborative natural gas R&D.  Dan was previously the Vice President of Federal Public Affairs for Waste Management and Director of Washington Operations for GTI.  Dan has over 20 years' experience with energy policy and projects including extensive collaboration with scientists and engineers to develop, deploy and demonstrate new energy technologies. Dan also led development and project efforts for a site-specific engineering design for a RNG production facility fueled by wood wastes and is an expert regarding GTI's renewable R&D programs and projects.  Dan has a BA in speech communications and a Master's Degree in organizational leadership both from Lewis University in Illinois.
Yun Lee
Director of U.S. Solar
Panasonic
As Director of US Solar for Panasonic Corporation of North America, Yun is responsible for all solar related services including energy consulting, project implementation, and operations and management. Yun also provides key account management, thought leadership, business development, and project execution of distributed solar and storage, microgrids, and EVSE projects as part of the smart energy pillar of CityNOW. Yun got his start in the solar industry in 2006 working for a local integrator designing and building residential and small commercial PV and solar thermal systems. Since then he has managed the design and implementation of hundreds of systems increasing in size and complexity. He has also held senior engineering and management positions at DNV GL and SunEdison, where he became proficient in energy modeling, PV plant design, and design management of utility scale PV projects. He currently works with developers, municipalities, and utilities to accelerate energy transition and increase the adoption of renewable and distributed energy resources on the grid.   Yun holds a Bachelor of Science degree in Mechanical Engineering from University of California, Berkeley.  He is also a licensed mechanical and electrical professional engineer and a LEED Accredited Professional with the USGBC.
2:35-3:35 pm: Breakout #1:  Track C – "Innovations and Trends in Oil and Gas"
Mike Farina
Strategy and Growth Leader, Fullstream Gas and Power
Baker Hughes, a GE company
Michael is development Lead within the fullstream gas and power solutions group at Baker Hughes. He is responsible for business and project development of gas monetization projects. As a leader in BHGE, he is also part of the Strategy and Marketing team helping to drive strategic growth initiatives and advance global gas leadership with external partners and stakeholders. Michael has been strategy leader at GE for over a decade working primarily with the oil and gas (now Baker Hughes) and the power divisions.  Michael has focused on strategic marketing and business development related to unconventional resources, natural gas systems, gas power, and distributed power including gas-renewable hybrids.  In 2011, he authored Flare Gas Reduction: Recent global trends and policy considerations. In 2013, he was lead analyst and primary author of the Age of Gas and the Power of Networks and China's Age of Gas white papers.  In 2015, he published Gas to Power, Fast and Flexible Electricity for Rapidly Developing Countries. More recently, his focus has been project development including origination, technology solutions, and structuring. Michael has been in the oil and gas industry for more than twenty years. Previously he was a Director of natural gas consulting at Cambridge Energy Research Associates (CERA) and has worked on LNG, pipeline, and gas-fired power plant development around the world. Michael holds a BA in Economics from Colorado State University and a MA in Economics from the University of Colorado.
Dan Zimmerle
Senior Research Associate
Energy Institute at Colorado State University
Daniel Zimmerle is a Senior Research Associate in the Energy Institute at Colorado State University (CSU). Zimmerle was a principal investigator on three major studies of methane emissions in the natural gas supply chain, and for METEC, the ARPA-E MONITOR test facility at CSU.  His expertise is in electric power systems, rural electrification in the developing world, methane emissions.  Additionally, Zimmerle also has major research programs looking at microgrids for remote communities and the integration of distributed generation into power systems. Zimmerle also leads research programs for remote community microgrids and the integration of distributed generation into power systems. Additionally, Zimmerle has been (or is) PI on four major studies of methane emissions in the natural gas supply chain, and leads the CSU METEC test facility for the ARPA-E MONITOR program. Prior to CSU, he served as the Chief Operating Officer at Spirae, Inc. and worked 20 years at Hewlett Packard and Agilent Technologies including experience as both a division general manager and R&D manager.  He has lead organizations in several business areas, including computer systems, test systems, and consumer products.  Organizations included personnel in the US, Ireland, Singapore and other countries.  He holds a BSME and MSME from North Dakota State University.
Shaun Higgins
Air Permitting Supervisor
Noble Energy
Shaun Higgins is the Air Permitting Supervisor for Noble Energy's operations in the DJ Basin. Shaun spent the first 4 years of his professional career working in Air Quality consulting before joining Noble Energy in 2014. Since joining Noble, Shaun has managed the air permitting team as well as worked as a technical subject matter expert representing Noble in rulemaking efforts related to air quality. Shaun has also worked as a subject matter expert consulting on Noble's engagement with technological innovation. Shaun's background, (B.S./M.S.) in Chemical engineering enables him to work as a bridge between the engineering and policy world. When not engaged in work Shaun runs mountain ultramarathons and is father to two boys (<1 and 3).
Sha-Chelle Manning
Vice President, Technology and Innovation
Cimarex Energy Co.
Sha-Chelle Manning is the Vice President of Technology and Innovation at Cimarex Energy Co., a leading US Independent shale oil and gas exploration and production company with operations in Oklahoma, Texas, and New Mexico. Cimarex is committed to technical leadership and innovation that drive results while adhering to some of the highest standards in transparency in the Industry. Previously, Manning created and led Pioneer Natural Resource's Innovation Program for six years. Manning currently is on the Board of IAMCI Institute Board, a $240M partnership with DOE, Ford, and Lockheed for advanced manufacturing, and Texas A&M's TEES Advisory Board.  Manning served eight years on the Board of Astrotech Corporation preparing and sending satellites, cargo and science into space, and for three years on Tech Titans Board, Texas' largest trade member organization. Manning was co-founder of Malibu IQ, a $22M investment fund, a Managing Director for a nanotechnology cleantech venture fund, and appointed two terms by Secretary Perry to Texas' $480M+Emerging Technology Fund. She founded a consulting firm, and served clients such as Lockheed Martin, HRL Labs (GM's and Boeing's Innovation Lab), and Texas A&M System. Early in her career, Manning was a key leader in two entrepreneurial successful start-ups; Authentix (acquired by the Carlyle Group) and Zyvex, a nanotechnology company. Manning holds an MBA from University of Dallas and a BA from Loras College.
Michael Teague
Strategic Advisor and Systems Integrator
Adamantine Energy
Michael Teague is the strategic advisor and systems integrator for Adamantine Energy. Mike brings to Adamantine deep expertise in energy negotiations and solutions facilitation, drawn from his experience at the cabinet level of state government as well as from a 28-year career in the U.S. Army.  As Oklahoma's first secretary of both energy and environment, Mike became highly respected by parties across traditional political and development divides.  Mike's biggest task during his tenure as secretary was spearheading a transparent, multi-stakeholder state coordinating council that traced Oklahoma's sudden increase in earthquakes to disposal wells and then proposed solutions that reduced earthquakes in Oklahoma nearly five-fold since the council began its work.  His model for bringing stakeholders together to solve contentious issues collaboratively has been used with a variety of issues across the state.  Prior to his appointment as secretary, Mike accrued a wealth of international and domestic experience in energy and environment solutions from his nearly three-decade-long active duty Army career, dealing with power generation and distribution, water desalinization and environmental impact studies.  Before retiring with the rank of Colonel, Mike commanded the Tulsa District of the U.S. Army Corps of Engineers from 2010 to 2013, He also facilitated and negotiated numerous solutions among federal and state agencies, Native American tribes and local stakeholders.   Mike received a bachelor's degree in Civil Engineering from Norwich University. He also received master's degrees in Operations Analysis from the Naval Postgraduate School and in National Security and Strategic Studies from the Naval War College.
3:35-3:50pm: Break
3:50 – 5:20pm:  General Session Panel "Decarbonization Solutions"
Five minute lightening round presentations from researchers with two different moderators focused on solutions.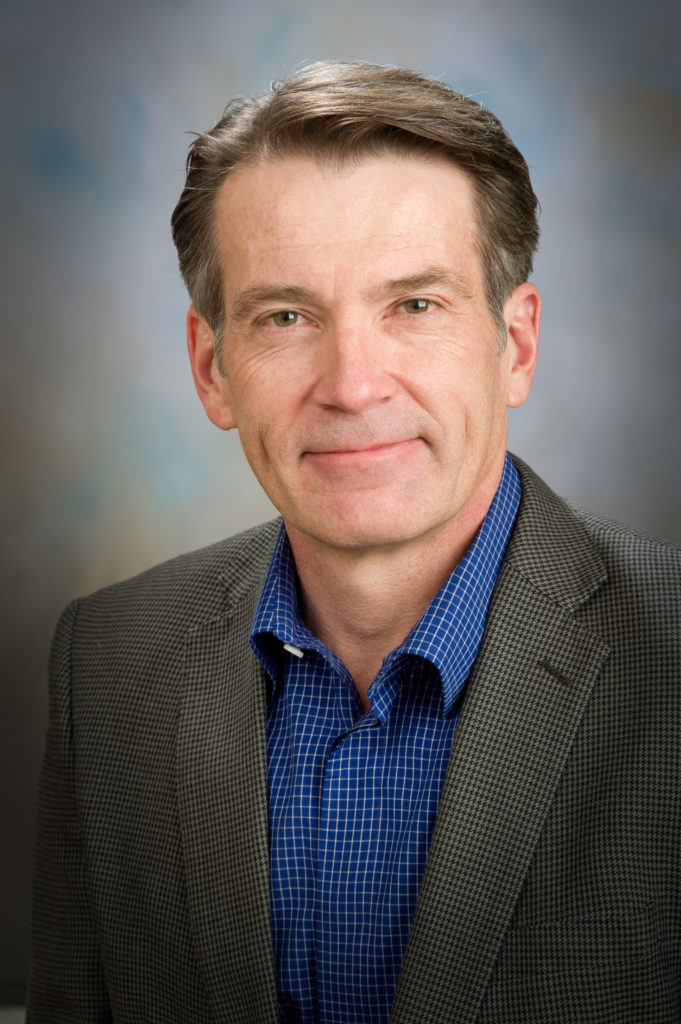 Executive Director, Energy Institute
Professor, Department of Mechanical Engineering
Colorado State University
Dr. Bryan Willson is Executive Director of the Energy Institute at Colorado State University, where he also occupies the Bryan Willson Presidential Chair in Energy Innovation and serves as a Professor of Mechanical Engineering. Dr. Willson served as a Program Director at ARPA-E (Advanced Research Projects Agency – Energy), from 2012-2016 and continues to serve as a consultant / advisor to the agency.  He has worked for over 25 years to develop and deploy large-scale technology solutions related to energy, air quality, and human health. As an entrepreneur, Dr. Willson is co-founder of: Envirofit International, a global company that has developed solutions for clean mobility (direct injection retrofits for 2-stroke cycle engines) and is now manufacturing and distributing clean cookstoves in the developing world; Solix BioSystems, a developer of large-scale production systems for algae-based fuels and specialty chemicals; and Factor(e) Ventures, a venture development firm supporting early stage ventures working on access to energy in the developing world; and Mesh/Xpower. In his university role, he has helped to launch or enhance numerous other companies. His research laboratory, the Engines & Energy Conversion Laboratory, has made important contributions in many areas, including: internal combustion engines, oil & gas production technology, advanced electrical grids, advanced biofuels, technology for the developing world, and advanced building technologies. Dr. Willson has worked in over 40 countries.
A director, Next Generation Photovoltaics Center
Colorado State University
SESSION TOPIC:  [Highlights: Solar's ascendency to an economic energy solution, our Center's contributions and what's next/]  Dr. Kurt L. Barth is a director for the Next Generation Photovoltaics Center (NGPV), a National Science Foundation supported industry / university cooperative research center founded at CSU.  The Center includes paying members from across the solar value chain.  Industry leader, First Solar and the oil giant Equinor are among the participants.  Prof. Barth has over 25 years in thin film solar and material science R&D and brings academic and strategic leadership, management and entrepreneurship experience.  He has been a project director on federally sponsored programs with a total funding exceeding $20 million.  Dr. Barth has served as founder, executive and board member for a leading PV manufacturer.  As a serial entrepreneur, he has developed business plans, obtained major equity financing (totaling over $300M) and provided strategic leadership for startup companies.  He is president of Direct Solar which is developing technologies to improve solar module reliability and provides international clients with expertise in solar manufacturing and product development.
Associate Professor, Civil and Environmental Engineering
Colorado State University
SESSION TOPIC [Generation of fuel products from organic waste material is an attractive way to reduce carbon footprint]  Dr. Sybil Sharvelle is an Associate Professor in the Civil and Environmental Engineering Department  at Colorado State University with expertise in biological waste processing. She received her doctoral degree from Purdue University, where she developed a biological processor for treatment of graywater for potable reuse during long duration space missions.  This experience led to her current interest in sustainable concepts for water and waste management.  Dr. Sharvelle has 11 years of experience working on waste conversion to methane through anaerobic digestion, including the development of the Multi-Stage Anaerobic Digester and a decision support tool for anaerobic digestion.
Director, Precision Laser Diagnostics Lab
University of Colorado Boulder
SESSION TOPIC: [Leveraging lasers to realize the full potential of natural gas as a transition fuel]  Prof. Rieker leads the Precision Laser Diagnostics Laboratory, which aims to understand and improve energy and atmospheric systems through laser-based sensing. Activities in the laboratory span from fundamental science (light-matter interaction) to applied science (practical sensing in real world systems).  The laboratory places strong emphasis on entrepreneurship in academic pursuits, from challenging the traditional ways that research has been carried out in a particular field, to actively commercializing technologies that can have a positive impact on our future.  The laboratory recently spun out LongPath Technologies, Prof. Rieker's second startup, that will offer methane monitoring and leak detection services on a regional basis for oil and gas companies.  Prof. Rieker has a particular interest in mentoring and developing students into multi-faceted engineers – that is, engineers who are not only excellent researchers, but leaders, communicators, and entrepreneurs with an eye toward creating opportunity for themselves and others.  He tries to put this interest into practice in his student mentorship, outreach, and classroom teaching.
Associate Professor, Mechanical Engineering/Systems Engineering
Colorado State University
SESSION TOPIC [Hybrid microgrid technology: transitioning from fossil fuels to sustainable energy sources while reducing harmful emissions]  Dr. James Cale is an Associate Professor in the Mechanical Engineering Department/Systems Engineering Program at Colorado State University. His research focuses on modeling, control and design optimization of electrical energy sources and systems. His background and interests are in the areas of energy conversion, power-electronic drive systems, microgrids, finite-inertia power systems, electromechanical devices, and hardware-in-the-loop simulation. Prior to joining CSU, he led the Integrated Devices & Systems group at the National Renewable Energy Laboratory in Golden, Colorado. Before that he worked in senior design engineering roles at Advanced Energy Industries and Orbital ATK (since acquired by Northrop Grumman). James earned his doctorate in electrical engineering (with honors) from Purdue University, where he was funded by an NSF fellowship. He earned his BSEE from Missouri University of Science & Technology (summa cum laude). He is a member of Tau Beta Pi and is a Senior Member of IEEE.
Director, Joint Institute for Strategic Energy Analysis (JISEA)
NREL
SESSION TOPIC:  [Advancements in clean energy technologies and their integration across multiple sectors (industry, commercial, transportation, residential)] Jill Engel-Cox is Director of the Joint Institute for Strategic Energy Analysis (JISEA) at the U.S. National Renewable Energy Laboratory (NREL). Over her 25-year career, Dr. Engel-Cox has been an engineer, researcher, program manager, and strategic planner for a diverse suite of renewable energy, clean technology, and environmental programs in the United States, Asia, and Middle East. Her first job was climbing smokestacks in Los Angeles, followed by leading industrial pollution prevention programs for small and medium sized businesses and R&D laboratories in the United States and internationally. In the past decade, she has led international strategic planning and technology assessments for renewable energy and environmental sustainability research programs, working extensively in Malaysia and Saudi Arabia. She also teaches industrial processes and environmental communications courses at Johns Hopkins University Engineering for Professionals Program.
Senior Researcher, Manager of the Economics & Forecasting Group
NREL
SESSION TOPIC:  [Examining the potential for and impacts of end-use electrification] Daniel Steinberg is a Senior Researcher and the Manager of the Economics and Forecasting Group at the National Renewable Energy Laboratory (NREL). Daniel's expertise is in policy design and impact analysis, energy system modeling, and econometrics. His current research spans a broad range of topics, including clean energy policy and the associated implications for the evolution of the power sector, electrification, and renewable grid integration. Prior to joining NREL, Daniel worked as a researcher at the International Institute for Applied Systems Analysis (IIASA), the Woods Hole Research Center (WHRC), and the Marine Biological Laboratory (MBL). He has a B.A. in Earth and Atmospheric Science from Cornell University, and an M.S. in Environmental Economics from Yale University.
Director of External Affairs
Guzman Energy
SESSION TOPIC [Guzman Energy has used market conditions to help a community transition to cheaper, clean energy]  Kathleen Staks is the Director of External Affairs for Guzman Energy. In this role, she leads stakeholder engagement, legislative and regulatory affairs, and strategic communications to help Guzman Energy meet its goal of transitioning Colorado and the West into a cleaner, more affordable energy future. Before joining Guzman Energy, Staks served as the Executive Director of the Colorado Energy Office under Governor Hickenlooper. She worked to broaden the influence and impact of the CEO, developing and securing bipartisan support for long-term funding for the office while expanding wide-reaching relationships across the energy spectrum. Prior to joining CEO, Staks served as the assistant director for energy and minerals at the Colorado Department of Natural Resources, where she developed and implemented oil and gas and mining policy issues across Colorado in coordination with the Colorado Oil and Gas Conservation Commission, the Division of Reclamation Mining and Safety, and the Governor's Office. In addition to her experience at the State, Staks worked at Great Outdoors Colorado as the program director for Parks and Wildlife and Open Space, coordinating and developing policies and grant programs for the benefit of Coloradans through public and private land protection programs.  Guzman Energy is a new kind of energy company, designed specifically to help transition communities to the new energy economy.  Their platform is designed around customer choice in power supply, reliability, and sustainability.  Headquartered in Denver, Guzman Energy has unique expertise in serving customers in the western United States.
Executive Director, School of Energy Resources
University of Wyoming
SESSION TOPIC:  [Carbon Capture, Utilization and Storage:  Still a viable pathway to low emissions energy?]  Mark A. Northam is the founding Director of the School of Energy Resources at the University of Wyoming. He came to the university after a year and a half with Saudi Aramco in Dhahran, Saudi Arabia where he worked as a Research Science Consultant in the areas of Carbon Management and Technical Intelligence at the Research and Development Center. Prior to joining Saudi Aramco, Mark worked for over twenty years at Mobil and ExxonMobil, holding a variety of research, operations, and management positions in the US and Europe.  Mark earned a Ph.D. degree in Organic Geochemistry from the University of Texas at Austin and a Bachelor of Science degree in Chemistry from Wake Forest University. He is originally from Virginia.
Professor of Chemistry, Director Renewable Energy and Materials Science & Engineering Center (REMRSEC)
Colorado School of Mines
Ryan currently serves as an Energy Liaison on Collaboratory Executive Board.
Ryan Richards is a Fellow of the American Chemical Society, Professor of Chemistry, and Director of the Renewable Energy Materials Research Science and Engineering Center at the Colorado School of Mines and holds a joint appointment at the National Renewable Energy Laboratory both in Golden, Colorado USA. Ryan received his BS from Michigan State University, MS from Central Michigan University and Phd from Kansas State University. He has been a visiting scientist at the Boreskov Institute of Catalysis in Novosibirsk, Russia and a postdoctoral fellow at the Max Planck Institute fuer Kohlenforschung in Germany. His independent career started as an Assistant Professor at Jacobs University Bremen (Germany) and in 2007 he moved to Mines and NREL where he was promoted to Professor in 2012. Prof. Richards has more than 140 publications, 7 patents and 3 edited books in the areas of Green Chemistry, Catalysis and Nano-Materials.
Professor, Department of Chemistry
Colorado School of Mines
SESSION TOPIC:  [Algal conversion of Co2 to fuel and other products]   Energy is inextricably linked to a society's standard of living and the 21st century will see dramatic changes in how energy is generated, distributed and utilized. It is clear that diminishing fossil energy resources, climate change concerns, and growing energy demands will require cutting edge solutions in renewable energy technologies. Our group studies the diverse portfolio of bioenergy carriers that can be obtained from algae including hydrogen, lipids for transformation into diesel fuel surrogates, and starch and osmolytes for conversion into alcohols, lipids or hydrogen. Micro-algae have among the highest photosynthetic conversion efficiencies documented, are able to thrive in salt water, and are among the most metabolically versatile organisms known. Currently, laboratory projects include the study of (a) hydrogenase enzymes and the production of hydrogen from phototrophic micro-organisms, (b) starch and lipid metabolisms in algae, (c) 'omics' based approaches applied to defining whole cell metabolic and regulatory pathways, (d) the diversity of water-oxidizing phototrophs that are adapted to saline ecosystems, and (e) the enzymatic control of metabolic flux in algae. Our research is firmly entrenched in developing a more informed understanding of central metabolism in these fascinating organisms, which can hopefully be applied in viable bioenergy technologies.  Education: BA, Chemistry – Willamette University; PhD – Dartmouth College; Postdoctoral Study – University of Utah
SESSION TOPIC  [Using continuous monitoring with advanced software and analytics to understand air emissions from oil & gas development]  Brent Buck is the CEO of Fort Collins-based Ajax Analytics, a continuous environmental monitoring software company that provides easy access to reliable, accurate, and unbiased environmental data to facilitate positive global understanding and collaboration around complex environmental questions.  Brent has extensive experience designing and leading large transformative enterprise programs for Fortune 500 companies.  He leads a team that leverages modern user experience, big data architecture, and advanced analytics principles to create inclusive software solutions that enable responsible industries to demonstrate improvements in environmental performance.  Brent earned a Bachelor of Science degree in Business Administration, Computer Information Systems and Organizational Management at Colorado State University.
Associate Professor, Geochemistry
Associate Director, Hydrologic Science & Engineering Graduate Program
Colorado School of Mines
SESSION TOPIC:  [Geochemistry of geologic carbon sequestration] Dr. Navarre-Sitchler is an Associate Professor of geochemistry and the Associate Director of the Hydrologic Science and Engineering Graduate Program at Colorado School of Mines. Navarre-Sitchler received a PhD in Geosciences from Penn State, an MS in Geochemistry from Colorado School of Mines and a BS in Geology from Colorado Mesa University. Navarre-Sitchler's research focuses on coupling of fluid flow and geochemical reaction in natural geologic systems, including 10 publications on geochemical aspects of geologic carbon sequestration.  Education: Ph.D., 2008, Geochemistry, The Pennsylvania State University; M.S., 2006, Geochemistry, Colorado School of Mines; B.S., 2000, Geology, Mesa State College
Department of Civil, Environmental & Architectural Engineering
University of Colorado
SESSION TOPIC [Human presence detection, occupancy-aware operation, and reinforcement learning control for grid-interactive efficient buildings] Gregor P. Henze, Ph.D., P.E. is professor and holds the C.V. Schelke Chair in the Department of Civil, Environmental and Architectural Engineering at the University of Colorado. His teaching focuses on the building energy systems side of architectural engineering, i.e., thermal environmental engineering, design of energy efficient buildings, building control and automation systems, data science for building engineering applications, and sustainable building design. His research emphasizes model-based predictive optimal control and model-free reinforcement learning control of building energy systems and building thermal mass, model-based benchmarking of building operational performance, whole-building fault detection and diagnosis, advanced control strategies, uncertainty quantification of occupant behavior and its impact, human presence detection, energy analytics and decision analysis as well as the integration of building energy system operations with the electric grid system. He is the primary author of more than 160 technical reports and research articles, four of which have received best paper awards, and received one patent with two others pending. He received the 2011 Colorado Cleantech Industry Association's Research and Commercialization Award Prof. Henze is a professional mechanical engineer, certified high-performance building design professional (HBDP), member of ASHRAE, editorial board member for Journal Building Performance Simulation, associate editor for ASCE Journal of Architectural Engineering and for IEEE Control Systems Letters (L-CSS), Associate Director of the Renewable and Sustainable Energy Institute, joint professor at the National Renewable Energy Laboratory as well as co-founder and chief scientist of QCoefficient, Inc.
Associate Professor, Lewis-Worcester Faculty Fellow
Department of Civil, Environmental and Architectural Engineering
University of Colorado Boulder
SESSION TOPIC [Smart, Sustainable, and Connected Communities via Integrated Modeling of Energy, Transportation and Communication systems]   Dr. Wangda Zuo is an Associate Professor and Lewis-Worcester Faculty Fellow in the Department of Civil, Environmental and Architectural Engineering at the University of Colorado Boulder. He also holds a joint appointment at the National Renewable Energy Laboratory. Dr. Zuo is currently supervising 8 Ph.D. students performing research in 10+ externally funded projects in smart, sustainable and resilient cities, including a large NSF project on optimal planning of future smart, sustainable, and connected communities by linking energy, transportation and communication systems. He has authored and co-authored more than 80 peer-reviewed papers. He is the Treasurer and Affiliate Director (representing USA) of IBPSA (International Building Performance Simulation Association), Founding Chair of IBPSA-USA Research Committee, Chair of ASHRAE Technical Committee (TC) 7.4 Exergy Analysis for Sustainable Buildings and Vice-Chair of TC 4.10 Indoor Environmental Modeling. Dr. Zuo is the recipient of IBPSA-USA Emerging Professional Award, Eliahu I. Jury Early Career Research Award, ASHRAE Distinguished Service Award, and Provost Research Award. Before joining the CU Boulder, Dr. Zuo was an Assistant Professor at the University of Miami and Research Scientist at the Lawrence Berkeley National Laboratory. He has a Ph.D. degree in Mechanical Engineering from Purdue University, a M.Sc. degree in Computational Engineering from University of Erlangen-Nuremberg in Germany, and an M. Eng and B.Sc. degree in Automation from Chongqing University in China.
Professor, Petroleum Engineering
Colorado School of Mines
Manika Prasad received her B.S. (1978) from St. Xavier's College, Bombay, India and an M.S. (1983) from University of Kiel, Germany in geology, Ph.D. (1990) in geophysics from University of Kiel, Germany. Manika's Ph.D. work focused on attenuation, energy loss mechanisms and velocity dispersion in dry and fluid saturated sands. After graduation Manika worked as a fellow at the Indian Institute of Geomagnetism, Bombay, India and as a visiting scientist for five years in the Mineral Physics Group at the University of Hawaii on seismic and microstructural properties of reservoir rocks. A major emphasis of Manika's work at Hawaii was on Acoustic Microscopy of rocks and ceramic composites. Manika joined the SRB group in December 1996 as a research associate and helps coordinating experimental work in the group, supervising students, conducting experimental and theoretical studies on acoustic, microstructural, transport and storage properties of various rocks including salts, clays, shales, unconsolidated sands, poorly and well consolidated sandstones and chalks. Manika currently has an NSF proposal to study the impedance microstructure in rocks and glasses. Manika's paper entitled "Correlation Permeability with Velocity using Flow Zone Indicator" presented at the SEG Annual Meeting in Houston, 1999 was judged among the top 25 papers (from a total of 587 papers).  Education:  B.S., St. Xavier's College; M.S., Ph.D., University of Kiel
Director, National Bioenergy Center
NREL
Session Topic  [BioEnergy related contributions to global decarbonization strategies]  Dr. Thomas Foust is the Director of the National Renewable Energy Laboratory's National Bioenergy Center (NBC), a world leading organization of approximately 200 engineering and scientific staff performing cutting edge work to develop cost effective, environmentally sustainable technology for producing transportation fuels and products from biomass.  He is also a visiting Professor of Mechanical Engineering at the Colorado State University.  Dr. Foust is a comprehensive expert in the clean energy area with a specialty in bioenergy with over 25 years of r&d and r&d management experience. His areas of expertise in bioenergy include feedstock production, biomass conversion technologies to fuels and products and advantaged uses of biofuels and bioproducts.  Additionally, he has worked extensively in environmental and societal sustainability issues associated with clean energy. He has over 100 publications in the clean energy field covering numerous aspects of r&d, technoeconomic analysis and environmental sustainability.  Dr. Foust has a Ph.D. in Mechanical Engineering from the University of Idaho, a M.S. in Mechanical Engineering from the Johns Hopkins University, and a B.S. in Mechanical Engineering from the Pennsylvania State University. He is a licensed Professional Engineer.
Associate Director for Carbontech
Carbon180
SESSION TOPIC [Carbontech Labs: Startup Accelerator and Investment Fund Providing Lab-to-Market Support for Innovators Converting Carbon Waste into Value]  Dr. Matt Lucas is the Associate Director for Carbontech at Carbon180, an Oakland-based nonprofit that champions carbon removal solutions that can reverse climate change through science and innovation.  At Carbon180 he leads Carbontech Labs, the only startup accelerator and investment fund focused on carbontech–profitably converting waste carbon into valued products.  Matt brings his experience in both corporate venture capital and as an engineer at multiple hard-science startups to help other innovators achieve their double-bottom-line goals.  Matt received his PhD in mechanical engineering from UC Berkeley.
5:20-6:15pm: Public Reception

6:15-7:00pm: General Session Keynote  — "Leading the Clean Energy Transition – Reliably and Affordably"   Alice Jackson, President, Xcel Energy-Colorado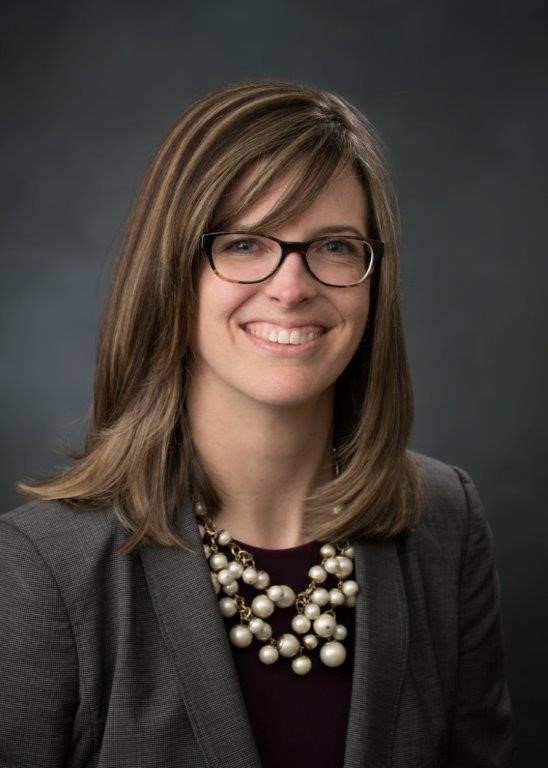 President
Xcel Energy-Colorado
Alice K. Jackson is President, Xcel Energy – Colorado where she leads the Operating Company team for Public Service Company of Colorado.  Since joining Xcel Energy in 2011, Ms. Jackson has held various positions of increasing responsibility.  Most recently Ms. Jackson was Vice President of Strategic Revenue Initiatives, where she built a team to generate new revenues through exploring and integrating new technologies, activities, and economic development initiatives in addition to looking at new options for Xcel Energy's unregulated businesses.  Prior to her corporate strategic role, Alice held the lead regulatory position with Southwestern Public Service Company (SPS) in Texas and then with Public Service Company of Colorado (PSCo). Before her time with Xcel Energy, Alice spent close to 10 years with Occidental Petroleum Corporation (Oxy) managing the energy needs of this large consumer across the country. Through her involvement in the federal and state electric markets, multiple rate cases, and interaction with customers large and small, Alice developed a unique respect for utilities and their contributions to society.  Because having a full-time career, being married to her high school sweetheart and having four sons is not enough of an adventure in life, Alice recently took on the challenge of advancing her business acumen.  In 2017 Alice completed the Program for Leadership Development at Harvard University.  Before her professional experience, Alice obtained a bachelor's degree in business administration with a concentration in Management Information Systems from Texas A&M University.
7:00pm: Adjourn Day 1