Wednesday, September 28– Pre-Symposium Sessions
10:00 am-7:00 pm Registration – Lory Student Center Foyer, Colorado State University (CSU)
1:00 – 7:00 pm Exhibitors and Research Posters – Main Ballroom, Lory Student Center
C3E Women in Clean Energy Luncheon
Location: Ballroom D, Lory Student Center
10:00 -10:45 am Registration & Networking
10:45 am Welcome Remarks
Maury Dobbie, Assistant Director, Center for the New Energy Economy, Colorado State University (21st Century Energy Symposium Chair)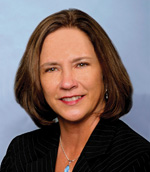 Maury Dobbie began her entrepreneurial career at the age of 19. Over a span of 27 years, she founded and operated six diverse companies, holding CEO or principal positions. As an example, in 1994 Dobbie founded a successful video production company and expanded it rapidly into an award-winning multimedia enterprise, with a web-development department and live event services. Prior to joining the Center for the New Energy Economy at Colorado State University, Dobbie was president/CEO of a regional not-for-profit economic development corporation in Northern Colorado. While the CEO of the economic development corporation, Dobbie helped stand up the Northern Colorado Clean Energy Cluster and has been a part of Colorado's new energy economy movement since 2006.  She worked with industry partners to create Colorado State University's Systems Engineering Program and the Clean Tech Certification Program at Front Range Community College.  For the sixth year, Dobbie heads up the 6th annual Colorado State University-hosted 21st Century Energy Transition Symposium (formerly called the Natural Gas Symposium).  Ms. Dobbie also spends part of her time working with the Colorado Energy Research Collaboratory. Over the years Dobbie has volunteered on many boards of directors. Appointed in 2009 by former Colorado Governor Bill Ritter (D), she has served as chair of the board for the Colorado Community College System, which oversees 13 community colleges in 32 locations around the state.  Her commitment to the citizens of Colorado continue as she still serves on the state board for community colleges when reappointed by current Colorado Governor John Hickenlooper (D).  Her ability to work across the political isles has been proven throughout her professional life.  Dobbie was appointed by former Colorado Governor Bill Owens (R) to serve on two state boards: the Colorado Women's Economic Development Council and the Colorado Film Commission. She has received numerous business awards, including the Entrepreneur of the Year award from the Northern Colorado Business Report; the Woman Leader of Excellence award from the Colorado Women's Leadership Coalition; Top 10 Women Making a Difference; Creative Vision for Women; the Small Business Administration's (SBA) Women in Business Champion of the Year; and Office Depot's prestigious national Businesswoman of the Year award. She holds a BS in business administration and management from the University of Wyoming. Maury continues to finish her MBA through Colorado State University.
10:45 am Keynote Remarks — Ellen Williams, Director, ARPA-e, Department of Energy
Dr. Ellen Williams is the Director of the Advanced Research Projects Agency–Energy (ARPA-E), responsible for oversight of the Agency.  Prior to joining ARPA-E, Williams served as the Senior Advisor to the Secretary of Energy and the Chief Scientist for BP. She is currently on a leave of absence from the University of Maryland where she has served as a Distinguished University Professor in the Department of Physics and the Institute for Physical Science and Technology since 2000. Dr. Williams has served as a Professor in the Department of Physics at the University of Maryland since 1991. She founded the University of Maryland Materials Research Science and Engineering Center and served as its Director from 1996 through 2009. Williams received a B.S. in Chemistry from Michigan State University and a Ph.D. in Chemistry from the California Institute of Technology.
11:00 am Panel — "Unleashing the Power of Women in Energy"
Moderator: Terri Fiez, Vice Chancellor for Research and Innovation, CU Boulder
Dr. Terri Fiez joined CU Boulder one year ago to be the Vice Chancellor for Research and Innovation. In this role, she is responsible for the $425 million research portfolio which includes supporting current research operations, growing cross disciplinary collaboration, and building research partnerships with other universities, industry and federal laboratories. The Research and Innovation Office (RIO) has been expanded to include the office of technology transfer and the office of industry collaboration. RIO is leading the university's first grand challenge focused on space exploration and earth observation. Additionally, RIO is leading the Innovation and Entrepreneurship initiative that CU Boulder is embarking on beginning this fall. Prior to joining CU Boulder, Dr. Fiez was Head of the School of Electrical Engineering and Computer Science at Oregon State University (OSU). In this role, she built strong industry partnerships, grew nationally known research strengths and she was an education serial entrepreneur. In 2008-09 she took a leave of absence from OSU to co-found, launch and serve as CEO of a solar electronics startup company and since then she has helped support several other early stage startup companies. Her scholarly interests focus on analog and mixed-signal integrated circuits and novel approaches to innovative education where she has published over 150 papers and advised over 80 graduate students
Panelists:
Ellen Williams, Director, ARPA-e, Dept. of Energy (see above)
Kate Fay, Manager, Environmental and Regulatory Policy, Noble Energy
Ms. Kate Fay joined Noble Energy in 2013 as Environmental and Regulatory Policy Manager. Based in Denver, Ms. Fay reports to Noble's Corporate Offices in Houston and manages a host of federal and state focused environmental policy initiatives. Previously, Ms. Fay served in the Obama Administration as the EPA Region 8 Energy and Climate Advisor. During the tenure of Governor Bill Ritter, Ms. Fay was Energy Manager for the Colorado Department of Public Health and Environment, where she led the Department's participation in the overhaul of Colorado's oil and gas regulations.  Ms. Fay spent much of her early career in the private sector where we focused on air quality and public lands permitting and policy matters. Her first professional employment was with Tosco Corporation in Los Angeles, where she was a Regulatory Analyst followed by Permitting Manager for the company's US refining and oil production operations. She then became a Principal at Sacramento-based Sierra Research, a consulting firm specializing in air quality permitting and policy development. Her initial opportunity to serve in the public sector was in 1988-1992 when she moved to Washington, DC to be the Policy Analyst and Advisor to the EPA Assistant Administrator for Air and Radiation during the reauthorization and subsequent implementation of the 1990 Clean Air Act Amendments. Ms. Fay holds a B.S. degree in natural resources economics and public policy from the University of California, Berkeley; was a German Marshall Fund Environment Program Fellow; and has been adjunct professor at the University of Colorado, Denver Graduate School of Architecture and Planning. She currently serves on the Advisory Council and the Energy Innovation Board of the CU Getches-Wilkinson Center for Natural Resources, Energy, and the Environment.
Vickie Patton, General Counsel, Environmental Defense Fund
Vickie Patton serves as Environmental Defense Fund's General Counsel and manages the organization's national and regional clean air programs, working out of the Rocky Mountain Office.  For over twenty-five years, Vickie has worked to protect human health and the environment from air pollution. She has been involved in numerous rulemakings under the Clean Air Act and associated cases including several successful cases before the U.S. Supreme Court, testified before congressional and state legislative committees, and authored several articles on air quality protection and environmental policy. She is the recipient of the Air & Waste Management Association's 2011 Richard Beatty Mellon Environmental Stewardship Award, the 2011 Wirth Chair Award for Creative Collaborations in Sustainability, and the 2008 Healthy Community Award received from her local health department.  She also received numerous awards during her tenure serving in EPA's Office of General Counsel (1990-1998) including EPA's Gold Medal for Exceptional Service, the Agency's highest honor award.  Vickie currently serves as a member of EPA's national Clean Air Act Advisory Committee, as a Fellow of the American College of Environmental Lawyers, and on the Board of the Environmental Law Institute.
Heather Zichal, former Deputy Assistant to the President for Energy & Climate Change; Energy & Climate Policy Expert
One of the nation's top energy and climate policy experts, Heather Zichal served as the Deputy Assistant to the President for Energy and Climate Change. As the administration's chief architect on energy policy, Ms. Zichal shaped and executed many of the President's top priorities, including his comprehensive "Climate Action Plan," historic new fuel economy standards and clean energy deployment in the U.S. Prior to joining the Administration, Ms. Zichal served as the Energy and Environmental Policy Director to the 2008 Obama presidential campaign. She was also Senator John Kerry's Legislative Director and worked in House of Representatives, where she served as Legislative Director for Reps. Frank Pallone (D-NJ) and Rush Holt (D-NJ). Currently, Ms. Zichal is an independent energy consultant for Zichal Inc., providing strategic and policy advice to national and international clients on matters at the intersection of business and public policy. Ms. Zichal grew up in Iowa and is a graduate of Rutgers University.
12:15 pm — Next steps and future vision: Colorado C3E's vision for "Unleashing the Power of Women in Energy"
Judy Dorsey, President, Brendle Group
Judy is a valued collaborator offering 22 years of executive leadership in sustainability, innovation, and entrepreneurship. Her specialties include district-scale and community-scale planning in climate neutrality, clean energy, organizational development, and net zero energy and water initiatives. She has led the completion of more than 300 sustainability projects for over 150 clients across 30 states.  Over the past 20 years, Judy grew Brendle Group's five practice areas and four sectors into an award-winning consulting group. She serves on the advisory board for Colorado State University's Energy Institute and is co-chair of Colorado C3E, an initiative to advance women in clean energy. She is co-founder of the Colorado Clean Energy Cluster and helped spearhead two of its primary initiatives, the International Cleantech Network and FortZED. Judy is the recipient of numerous awards including the 2011 U.S. Senate Certificate of Special Recognition as a Leader in Engineering Sustainable Change, the 2012 M.I.T Clean Energy Education and Empowerment Award for entrepreneurship and innovation, the 2016 National Ski Area Association Industry Impact Award, and is currently featured at the Smithsonian Institution's Places of Invention exhibit.
Energy Transition 101 Panels
Location: Main Ballroom, Lory Student Center
1:00 pm Panel #1: Climate Science 101 — What is causing climate change? What are the major factors driving climate change? What's the range of solutions that have been proposed?
Moderator: Diana Wall, Director, School of Global Environmental Sustainability, CSU
Diana H. Wall, University Distinguished Professor at Colorado State University is the Founding Director of the School of Global Environmental Sustainability in 2008. A professor in the Department of Biology and senior scientist at the Natural Resource Ecology Laboratory, Diana is responsible for helping faculty and students contribute to progress towards a sustainable future. A soil ecologist and environmental scientist, Diana Wall is actively engaged in research exploring how life in soil (microbial and invertebrate diversity) contributes to healthy, fertile and productive soils essential to society and the consequences of human activities on soil globally. Her research on soil biota, particularly soil nematodes, extends from agroecosystems to arid ecosystems. Diana has more than 25 field seasons in the Antarctic Dry Valleys examining how global change impacts soil biodiversity, ecosystem processes and services. She is science chair for the Global Soil Biodiversity Initiative and an editor of the Global Soil Biodiversity Atlas. She served as President of the Ecological Society of America, American Institute of Biological Sciences, and Society of Nematologists. Diana received the 2015 Ulysses Medal from University College Dublin, the 2013 Tyler Prize for Environmental Achievement, the 2012 SCAR President's Medal for Excellence in Antarctic Research and the 2013 Soil Science Society of America Presidential Award. Wall Valley, Antarctica was designated in her honor in 2004. Diana is an elected member of the American Academy of Arts and Sciences. She is a Fellow of the American Association for the Advancement of Science, the Ecological Society of America and holds an Honorary Doctorate from Utrecht University, The Netherlands. She received a B.A. and Ph.D. at University of Kentucky, Lexington, Kentucky, USA.
Panelists:
Scott Denning, Monfort Professor of Atmospheric Science, CSU
Scott is the Monfort Professor of Atmospheric Science at Colorado State University. He also serves as Director of Education and Diversity for CMMAP, the Center for Multiscale Modeling of Atmospheric Processes, working to enhance understanding of global climate through K-12, undergraduate, and graduate study. He is author of about 100 publications in the peer-reviewed climate literature, is a former editor of the Journal of Climate, and served for five years as founding Science Chair of the North American Carbon Program. He has served on advisory panels for NASA, NOAA, and the National Science Foundation. Denning leads a group of graduate students and scientists using many kinds of observations and models to understand the metabolism of the Earth's biosphere. A key contribution of their work is the identification and prediction of sources and sinks of carbon dioxide in the atmosphere using new satellite instruments. In addition to using global satellite imagery, his research has included extensive field work in the great north woods of Wisconsin, the farms of Iowa, the Oklahoma prairie, the African Savanna, and the Amazon rainforest. With an undergraduate degree in Geology Denning pursued a brief career in the oil industry and studied high-mountain ecosystems before earning a PhD in Atmospheric Science from Colorado State University in 1994. Denning takes special delight in discussing the subject of climate change with hostile audiences and has twice been a featured speaker at the Heartland Institute's annual conference.
Brian O'Neill, Integrated Assessment Modeling, National Center for Atmospheric Research (NCAR)
Brian is an NCAR Senior Scientist and leads the Integrated Assessment Modeling (IAM) group within the Terrestrial Sciences Section. He also leads NCAR's Climate and Human Systems Project, and co-chairs the Societal Dimensions Working Group of NCAR's climate model, the Community Earth System Model (CESM). Brian holds a Ph.D. in Earth Systems Science and an M.S. in Applied Science, both from New York University, and has worked previously on the science staff of the Environmental Defense Fund in New York, and as an Assistant and Associate Professor (Research) at Brown University's Watson Institute for International Studies. During the period 2005-2009, he founded and led the Population and Climate Change Program at the International Institute for Applied Systems Analysis (IIASA) in Austria. His research interests are in the relationship between future societal development, emissions, and climate change impacts. Research approaches include the development of long-term scenarios, linking of models of the climate system with those of human systems, and the incorporation of uncertainty in analyses of climate-related decisions. Brian is the lead author (along with Landis MacKellar and Wolfgang Lutz) of Population and Climate Change, published by Cambridge University Press. He has also served as a lead author for the Intergovernmental Panel on Climate Change's Fourth and Fifth Assessment Reports in a volume on impacts, adaptation and vulnerability (Working Group II), and for the Millennium Ecosystem Assessment (MA) in a volume on Scenarios.
1:55 pm – Panel #2: Paris Agreement on Climate Change 101 — What was agreed to? What are the challenges to implementation? What are the next steps?
Moderator: Peter Backlund, Associate Director, School of Global Environmental Sustainability, Colorado State University
Mr. Backlund has devoted his career to the planning, management and leadership of complex research activities. His interests include the interactions of environmental, societal, and economic factors in sustainability; the relationship of human activities and environmental changes; assessment of climate change risks and response strategies; use of scientific research for decision-making and public policy; development and use of information and observational technologies; and improving the communication of scientific information to non-technical audiences. Mr. Backlund has helped lead assessments of the effects of climate change on land resources, water resources, biodiversity, agriculture, and global food security. He is a fellow of the American Association for the Advancement of Science. Mr. Backlund was part of the leadership team of the National Center for Atmospheric Research (NCAR) from 2001-2013, where he led strategic planning, oversaw relationships with sponsors and other organizations, and developed interdisciplinary projects that combined atmospheric, social, health, ecological, and hydrological science. From 1995-2001, he was a senior advisor in the White House Office of Science and Technology Policy, where he focused on climate change science, assessment and policy; evaluation, planning, and coordination of environmental science programs and budgets; Earth observations and remote sensing; and communication of environmental science and technology issues to senior officials, industry, academia, the public, and Congress. Mr. Backlund helped manage Earth science activities at NASA HQ from 1991-1995, working on projects with Japan, Germany, Great Britain, France, Italy, India, Brazil, Australia, Canada, Russia, EUMETSAT, ESA, and the United Nations. From 1988-1991, Mr. Backlund held positions with SM Systems Research Corporation, LRS Associates, and Science Applications International Corporation.
Panelists:
Michele Betsill, Chair of CSU Political Science Department, Colorado State University
Michele Betsill is a Professor of Political Science at Colorado State University where she is Chair of the Department and teaches courses in international relations and global environmental politics. Her research focuses on the governance of climate change from the global to the local level and across the public and private spheres, with a particular emphasis on the role of non-state actors such as businesses and NGOs. She is co-author of Transnational Climate Change Governance (Routledge, 2014, with members of the Leverhulme Network on Transnational Climate Governance) and was a contributing author to the IPCC Working Group III Fifth Assessment Report (2014).
Marilyn Averill, Senior Fellow, Getches-Wilkinson Center, University of Colorado Law School
Marilyn Averill is a Senior Fellow with the Getches-Wilkinson Center for Natural Resources, Energy and the Environment at the University of Colorado Law School, and is affiliated with the Center for Science and Technology Policy Research at CU. She previously served as an attorney for the U.S. Department of the Interior, where her primary clients were the U.S. Fish and Wildlife Service and the National Park Service. Marilyn's research interests focus on international environmental governance, the politics of science, and the ethical implications of environmental issues, primarily in the context of global climate change. She is particularly interested in the role of the courts in shaping public policy in response to complex and controversial environmental problems. Marilyn has been following the UNFCCC climate negotiations since 2003. She is a member of the steering committee for the Research and Independent Non-Governmental Organizations (RINGOs), one of the nine civil society constituencies to the United Nations Framework Convention on Climate Change secretariat. She also serves as an observer member of the Technical Needs Assessment Task Force, which is a working group of the UNFCCC Technical Executive Committee. Marilyn holds an M.P.A from the Harvard Kennedy School of Government, an M.A. in Educational Research and Evaluation Methods and a J.D. from the University of Colorado at Boulder, and a B.A. from Wellesley College.
2:50 Panel #3: Clean Power Plan 101 – What does EPA's Clean Power Plan require and how will it affect the Western electricity sector? How will states and industry in the West respond to meet the requirements of this rule? What's the future of the EPA Clean Power Plan now that the U.S. Supreme Court has put the rule on hold until the legal challenges are resolved?
Moderator: Patrick Cummins, Senior Policy Advisor, Center for the New Energy Economy (CNEE), Colorado State University
Patrick has worked with Western states, tribes, industry, environmental groups, and other stakeholders on climate change and air quality programs for more than 25 years, including as the Executive Director of the Western Climate Initiative from 2008-2015 and as Director of Air Quality Programs at the Western Governors' Association from 2000-2013. While at the Western Governors' Association, Cummins also managed the Western Regional Air Partnership (WRAP), working with Western states, tribes, and federal land managers on plans to protect and improve visibility at national parks and wilderness areas in response to EPA's Regional Haze Rule. During this time Cummins also served as Co-Chair of EPA's Clean Air Act Advisory Committee on Air Quality Management in the United States.   As Executive Director of the Western Climate Initiative (WCI) Cummins worked for 7 Western states and 4 Canadian provinces to help design and implement the world's first economy-wide cap-and-trade program for greenhouse gas emissions. That program is now being implemented in California and Quebec with other states and provinces making plans to join. Cummins organized some of the first multi-state meetings related to managing greenhouse gas emissions in the Western US, including collaborating with states from across the country to help establish The Climate Registry. In the 1990s, Cummins served as Deputy Director of Denver's Regional Air Quality Council where he received an EPA Environmental Achievement Award for his work to bring the Denver area into compliance with federal health-based air quality standards. Cummins has also worked for the USEPA in Washington, DC and Denver and in the natural gas industry. He holds a chemistry degree from Fort Lewis College in Durango, CO and an MPA in environmental policy from Indiana University.
Panelist:
Jeff Lyng, Senior Policy Advisor, CNEE, Colorado State University
Jeff joined the Center from Opower, where he directed the company's market development and regulatory affairs in the Western states. Prior to joining Opower, he served as renewable energy policy manager in the Colorado Governor's Energy Office in the Ritter administration, advising on energy policy and managing several state energy programs. Before that, he was an engineer for Xcel Energy, consulting on demand-side management and solar programs. Lyng earned his master's degree in building systems engineering from the University of Colorado, where his thesis focused on implementing solar energy in the production home market. He managed the winning 2005 University of Colorado Solar Decathlon Team. Lyng has served on the boards of Xcel Energy's Innovative Clean Technologies Program, the Colorado Energy Services Coalition, the Colorado Renewable Energy Society, and is a past board chair of the American Solar Energy Society.
3:45 pm Panel #4: Grid Structure 101 — Electric grid and how it works, how grid is managed, regulations, transmission across state lines. What are the various components (wind, solar, hydro)? How does natural gas interact and support renewables? How does grid structure impact energy source decision-making? Electrifying transportation while decarbonizing the grid: Conflicting goals or mutually reinforcing opportunity?
Moderator: Julie Zinn, COO, Spirae, LLC.
Julie Zinn, PMP®, is Chief Operating Officer of Spirae. Julie is responsible for day-to-day operations of the company, including strategic oversight across all functional areas. In this role, Julie is responsible for building the company's infrastructure ensuring personnel recruitment, internal training, process development and project management practices align to meet the demands of a growing technology firm.  In addition, Julie is spearheading Spirae's Center for Smart Grid Advancement initiative in collaboration with Colorado State University, Front Range Community College and other partners to support the transformation of the power systems industry. Julie brings to the Center her extensive experience in adult education, as well as active participation in local and state workforce efforts, including her membership on the Larimer County Workforce Investment Board and her appointment by Governor John Hickenlooper to the Colorado Workforce Development Council.  Julie holds a B.A. in music and a B.S. in business, both from the University of Colorado at Boulder, and an M.A. in education, with an emphasis on human resources development, from The George Washington University and a Master's Certificate from The George Washington University in Project Management and a training specialist certificate from Georgetown University.
Panelists:
Scott Smith, President, Midstream Energy Holdings
East Cheyenne Gas Storage LLC. East Cheyenne Gas Storage, located in Logan County, Colorado, is a natural gas storage facility with market-based rates that is regulated by FERC for up to 18.9 Bcf of working gas capacity. East Cheyenne Gas Storage is owned by Midstream Energy Holdings where Mr. Smith is also President & Chief Operating Officer, a Partner and member of the Board. Scott Smith has over 30 years of energy industry experience that includes energy marketing & trading, business development, market analysis, energy asset valuation and optimization, business strategy development, risk management, and gas processing operations. Prior to joining Midstream Energy Holdings, Mr. Smith was a Vice President and Executive Director with Black & Veatch. In previous Black & Veatch positions, Mr. Smith led their Strategy consulting practice and the Market Analysis consulting practice. Prior to Black & Veatch, he was Sr. Vice President and founding partner of Lukens Energy Group, an energy consultancy based in Houston. In addition, Mr. Smith was Vice President of Marketing at Southern Company Energy Marketing, L.P., a joint venture between Southern Company and Vastar Resources, Inc. He also served in several leadership positions in marketing & trading and gas processing at Vastar Resources and Atlantic Richfield Company. Mr. Smith has a B.S. in Chemical Engineering from the University of Texas at Austin and an M.B.A. from Southern Methodist University.
Jeff Dennis, Senior Counsel, Akin Gump Strauss Hauer & Feld LLP
Jeff Dennis is Senior Counsel at Akin Gump Strauss Hauer & Feld in Washington, D.C., where he focuses his practice on energy and environmental regulatory and commercial matters. He represents utilities, power generators, technology developers, trade associations, and other entities in proceedings before the Federal Energy Regulatory Commission (FERC), state public utility commissions, and the courts. He also provides advice and strategic counsel to clients on policy issues impacting the energy industry. Before joining Akin Gump, Jeff served in a variety of roles at FERC for over a decade. Most recently, he was Director, Division of Policy Development, in the Office of Energy Policy and Innovation at the Federal Energy Regulatory Commission (FERC). In that role, he led efforts to evaluate the effectiveness of existing Commission policies and to identify new and emerging policy issues impacting the Commission's statutory responsibilities. He also acted as a liaison to the states and other federal agencies, including the Environmental Protection Agency (EPA). While at FERC, Jeff also served as a Legal Advisor to Commissioner John R. Norris, where he provided legal and policy advice to the Commissioner on all aspects of FERC's regulation of the electricity and natural gas industries.
4:30 – 5:00 pm Electric Vehicle Charging Challenge
Speakers: Wade Troxell, Mayor, Fort Collins;
Mike Freeman, CEO, Rocky Mountain Innosphere;
EV Charging Challenge Winner
[divider line_type="Full Width Line" custom_height="20″]
5:00 – 6:00 pm Public Reception
Location: Main Ballroom, Lory Student Center
[divider line_type="Full Width Line" custom_height="20″]
6:00 pm Evening Keynote Address –  Location: Main Ballroom, Lory Student Center
Deputy Secretary Elizabeth Sherwood-Randall, U.S. Department of Energy
Elizabeth Sherwood-Randall currently serves as Deputy Secretary at the U.S. Department of Energy. She has been serving in this role as second in command at the Energy Department since October 2014. She joined the Obama Administration on day one, serving from 2009 to 2013 as Special Assistant to the President and Senior Director for European Affairs at the National Security Council and from 2013 to 2014 as White House Coordinator for Defense Policy, Countering Weapons of Mass Destruction, and Arms Control.  Before joining President Obama's team, Dr. Sherwood-Randall worked at Stanford University, at Harvard University, and at the Council on Foreign Relations. In the Clinton Administration, she served as Deputy Assistant Secretary of Defense for Russia, Ukraine, and Eurasia from 1994 to 1996. Dr. Sherwood-Randall attended college at Harvard and then went on to graduate school at Oxford University, where she was among the very early ranks of female Rhodes Scholars. After finishing her education, she began her career working for then-Senator Joe Biden as his chief advisor on foreign and defense policy. Born and raised in California, she is married to Dr. Jeff Randall, a neurosurgeon, and they have two teenaged sons.
Thursday, September 29– Sixth Annual 21st Century
Energy Transition Symposium
7:00 am–4:00 pm
Registration – Lory Student Center Foyer, Colorado State University
1:00 – 5:00 pm
[divider line_type="Full Width Line" custom_height="20″]
Exhibitors and Research Posters – Main Ballroom, Lory Student Center
8:00 – 8:15 am Welcome
Anthony A. Frank, President and Chancellor, Colorado State, University System
Tony Frank is the 14th president of Colorado State University, one of the nation's leading public land-grant research universities with more than 29,000 students and more than $300 million in annual research activity. Since his appointment to the presidency in 2008, he has overseen a period of record fund-raising and enrollment, rising graduation rates, increasing diversity, and unprecedented research support. He was named Chancellor of the Colorado State University System on June 1, 2015.President Frank earned his undergraduate degree in biology from Wartburg College, followed by a Doctor of Veterinary Medicine degree from the University of Illinois, and a Ph.D. and residences in pathology and toxicology at Purdue. Prior to his appointment as CSU's president in 2008, he served as the University's provost and executive vice president, vice president for research, chairman of the Pathology Department, and Associate Dean for Research in the College of Veterinary Medicine and Biomedical Sciences. Dr. Frank and his wife, Dr. Patti Helper, have three daughters.
8:15-9:15 am  – Session 1: Mega Trends in Energy Sources and Uses
What trends will complicate meeting climate goals? What is the effect of low oil and gas prices on the deployment of low carbon energy resources?
Moderator: Dr. Alan Rudolph, Vice President of Research, Colorado State University
Dr. Rudolph has had an active career in translating interdisciplinary life sciences into useful applications for technology development. His experience spans basic research to advanced development in government laboratories, the nonprofit and private sectors and most recently in academia.  He has published more than 100 technical publications, 3 books and 15 patents in areas including molecular biophysics, lipid self-assembly, drug delivery, blood substitutes, medical imaging, tissue engineering, neuroscience, and diagnostics. After a decade at National Research Council, he was recruited to join the Defense Advanced Research Projects Agency, to lead new strategic efforts to extract and exploit useful principles and practices in life sciences and technology and establish an agency-wide strategy for investments in biosciences and biotechnology. As Chief of Biological Sciences and Technology, Dr. Rudolph established a framework for investments in interdisciplinary life sciences that continues today.  In 2003, he founded two biotechnology companies with one currently in human clinical development of novel blood therapeutics.  Dr. Rudolph served in the Senior Executive Service leading the nation's investments in biological threat defense and biosecurity from 2010-2013.  Dr. Rudolph started the International Neuroscience Network Foundation in 2006 that has funded research over the last decade in brain machine interface science and education.  He has a doctorate degree in zoology from the University of California at Davis and an MBA from George Washington University.
Panelists:
Doug Arent, Executive Director, Joint Institute for Strategic Energy Analysis from NREL
Doug Arent is Executive Director of the Joint Institute for Strategic Energy Analysis at the National Renewable Energy Laboratory (NREL). In addition to his NREL responsibilities, Arent is Sr. Visiting Fellow at the Center for Strategic and International Studies, serves on the American Academy of Arts and Sciences Steering Committee on Social Science and the Alternative Energy Future, is a member of the National Research Council Committee to Advise to U.S. Global Change Research Program (USGCRP), and is a Member of the Keystone Energy Board. Arent was recently invited to serve on the World Economic Forum Future of Electricity Working Group, and is a member of the International Advisory Board for the Journal Energy Policy. Arent was a Coordinating Lead Author for the 5th Assessment Report of the Intergovernmental Panel on Climate Change (IPCC). He has been a member of Policy Subcommittee of the National Petroleum Council Study on Prudent Development of North America Natural Gas and Oil Resources, served from 2008 to 2010 on the National Academy of Sciences Panel on Limiting the Magnitude of Future Climate Change, and also served on the Executive Council of the U.S. Association of Energy Economists. His research interests are centered in energy and sustainability, where he has been active for more than 30 years. He has published extensively on topics of clean energy, renewable energy, power systems, natural gas, and the intersection of science and public policy. Arent has a Ph.D. from Princeton University, an MBA from Regis University, and a bachelor's of science from Harvey Mudd College in California.
David Eves, President, Xcel Energy-Colorado
Previously Mr. Eves served as president and CEO of Southwestern Public Service Company. He also has served as vice president of Resource Planning and Acquisition for Xcel Energy, where he had responsibility for resource planning, wholesale power supply, transmission rights, and gas transportation and storage services for all of Xcel Energy's operations in eight states. Eves received a Bachelor of Science degree in mechanical engineering from Kansas State University in 1981. He currently serves on the board of trustees for Mile High United Way and he is on the board of directors of the Denver Metro Chamber of Commerce, Boys and Girls Clubs of Metro Denver, and the Mountain States Employers Council. He is a member of the Colorado Forum and Colorado Concern. Eves has served as a past executive committee and operating committee member at Western Systems Power Pool.
Christof Rühl, Global Head of Research, Abu Dhabi Investment Authority (ADIA)
Christof Rühl is responsible for creating and leading a new global research function, designed to provide economic, geopolitical and energy market analysis in support of to the funds strategic and commercial decisions. He assumed this position in 2014. Christof has a distinguished track record in business, academia and economic policy. From 2005 to 2014, he served as Group Chief Economist and Vice President of BP plc. Prior to BP, he was at the World Bank (1998-2005) where he served as the Bank's Chief Economist in Russia and in Brazil. Before that, he worked in the Office of the Chief Economist at the EBRD in London. Christof began his career as an academic economist, first in Germany and from 1991 as Professor of Economics at the University of California in Los Angeles. Christof also held Visiting Professorships at academic institutions worldwide. His areas of specialisation are macroeconomics and energy economics. He is published and quoted widely in these fields. Christof currently also holds the position of a Visiting Professor at UCL, Australia, and is an Independent Board Director of Halyk Bank, Kazakhstan.
[divider line_type="Full Width Line" custom_height="20″]9:20 am
9:20-10:20am  Session 2: Energy Transitions in the Western United States:
The Western energy grid is rapidly evolving at a time of substantial uncertainty for regulators and planners.  Renewable energy generation is growing as a result of market forces and state policy, while coal and nuclear plant retirements continue to be announced.  The shift underway appears to be toward decarbonization, yet the future of the Clean Power Plan remains unclear due to legal challenges.  Meanwhile, there is also a trend toward greater organization of the grid and a growing recognition that states will be impacted by the decisions of their neighbors.  This panel will address these issues and discuss how states and utilities in the West are responding. 
Moderator: Jeff Lyng, Senior Policy Advisor, Center for the New Energy Economy (see above on Sept 28 in Panel #2)
Panelists:
Chairman Alan B. Minier, Wyoming Public Service Commission
Governor Freudenthal appointed Alan B. Minier to the Public Service Commission on November 17, 2008. Governor Mead reappointed him for a term beginning March 1, 2015. Since 2013, he has been actively involved in formulating and expressing Wyoming policy on the Clean Power Plan. Before then, Al was Chairman of the State Board of Equalization, where he had served since March 1, 2003. Al practiced law in Cheyenne from 1980 to 2002, emphasizing civil litigation and administrative law. He was admitted to all state courts in Wyoming, the Federal Court in Wyoming, and the Eighth and Tenth Circuit Courts of Appeals. When Al first moved to Wyoming in 1978, he joined the staff of Governor Ed Herschler. Al graduated from Yale in 1970 and Harvard Law School in 1973.
Martha Rudolph, Director of Environmental Programs, Colorado Department of Public Health
Martha E. Rudolph oversees the Air Quality, Environmental Health and Sustainability, Hazardous Materials and Waste Management, and Water Quality Divisions. Ms. Rudolph has been with the Department since 2007, and served as the Executive Director of the Department in 2010. Ms. Rudolph is the current President of the Environmental Council of States, the national non-profit, non-partisan association of state and territorial environmental agency leaders. Previously Ms. Rudolph was the Chair of the ECOS Air Committee and the Vice Chair of the ECOS Planning Committee. She is a member of the American College of Environmental Lawyers. Ms. Rudolph is an environmental attorney, and served for 14 years in the Colorado Attorney General's Office. She has been in private practice in Denver, and was an assistant general counsel for Kinder Morgan Inc., a natural gas and energy transportation company.
Maury Galbraith, Executive Director, Western Interstate Energy Board
Galbraith was hired to be Executive Director of the Western Interstate Energy Board (WIEB) in September 2014. He manages the efforts of WIEB to facilitate cooperation among western states and Canadian provinces on energy policy. He guides the efforts of the Committee on Regional Electric Power Cooperation (CREPC) – a joint committee of WIEB and the Western Conference of Public Service Commissioners – to improve the efficiency of the western electric power system. He also manages the work of the Western Interconnection Regional Advisory Body (WIRAB) – which provides advice to the Federal Energy Regulatory Commission (FERC) – to improve the reliability of the western grid.
Prior to joining WIEB, Galbraith was the Administrator of the Energy Division at the Oregon Public Utility Commission and a Senior Policy Advisor at the U.S. Forest Service Pacific Northwest Research Station. Previously he worked as a Resource Analyst with the Northwest Power and Conservation Council. Maury holds a M.A. in economics from Washington State University and a B.S. in economics from the University of Oregon.
10:30-11:40am Session 3: CSU Energy Solutions – Colorado State University scientists and faculty will give a six-minute pitch of their research focused on innovative energy transition projects.
Moderator: Ken Carlson, Professor Mechanical Engineering, Colorado State University
Dr. Kenneth Carlson is Professor of Civil and Environmental Engineering at Colorado State University with over 25 years of experience addressing water and wastewater related issues. He is director of the Center for Energy Water Sustainability (CEWS) and in this role directs research related to optimizing the synergies between water and energy. Current projects include reducing the cost of produced water recycle treatment technologies, real-time ground water monitoring in oil and gas fields, and GIS-based Decision Support Tool development for managing water and wastewater in spatially diverse oil and gas operations. In addition, the CEWS is conducting research on using treated produced water for agricultural irrigation, a project that is using produced water with different levels of treatment to grow biofuel crops and analyzing impacts to soil, crop productivity and plant tissue chemical uptake. Additional CEWS research includes developing climate change adaptation strategies for military installations around the world. He has a BS in chemical engineering from the University of Wisconsin, MS in Civil Engineering from Colorado State University and a PhD in Environmental Engineering from the University of Colorado – Boulder.
Panelists:
Overview of all CSU Methane Emission Programs and Garfield County Project -Joe Von Fischer, CSU
Dr. Joe von Fischer is Associate Professor of Biology and Associate Chair. Following his PhD at Cornell and post-doctoral research at Princeton, von Fischer has spent the past 10+ years studying the emissions of greenhouse gases, with particular focus on methane. His research examines natural systems including grasslands, forests, wetlands and the Arctic, where he has used stable isotopes and other tracers to understand how the production, consumption and transport of gases lead to differences in emission rates. More recently, he and CSU colleagues have worked in partnership with Google and the Environmental Defense Fund to measure natural gas leakage from urban distribution systems. These measures depend on putting high-precision methane analyzers in Google Street View cars. Von Fischer and his team have developed algorithms for gathering and interpreting these data to both find and quantify the rate of methane release from these leaks. In deploying this technology, they have worked with utilities to prioritize leak repairs and pipeline replacement.
Institute for the Built Environment -Jeni Cross, CSU
Jeni Cross, PhD, is the Director of Research for the Institute for the Built Environment, Co-Director of the Center for Energy and Behavior, and Associate Professor of Sociology at Colorado State University. She earned a bachelor's degree from Colorado State University and received her Ph.D. in Sociology from the University of California at Davis. Dr. Cross is a community sociologist and has worked with public schools, businesses, local government, and non-profit agencies on projects centered on energy conservation, community development, health promotion, and urban sustainability. Her areas of expertise include behavior change, community development, conservation, inter-agency collaboration, professional social networks, and urban sustainability. Her recent research publications address the importance of Integrative Processes for innovation in design and urban sustainability. Current research projects include applied projects working with local governments and non-profits to develop new programs and tools to increase energy conservation in residential and commercial buildings. Her grant funded work includes a multi-year project funded by the EPA to assess the impact of green schools on student and teacher health and well-being, and a large multi-disciplinary effort focused on district scale solutions for energy conservation, efficiency, and urban sustainability. She teaches courses on social research methods, community development and applied social change. Dr. Cross has developed two upper division courses that engage students in Community Based Research, where the students work with community partners to conduct sociological research that solves community problems, enhances organizational capacity, or develops programs for social change. Students in these courses have written case studies about sustainability programs in schools, assessed alternative transportation plans for CSU, and developed strategies for improving energy conservation on the CSU campus.
Enabling Widely Economic Solar Power-Kurt Barth, CSU
Kurt Barth, Director – Next Generation Photovoltaics Center, Colorado State University Solar photovoltaics (PV) is a rapidly growing industry with nearly 28 GW of capacity installed in the US. In the last 5 years, solar has become a preferred energy resource through significant reduction in costs. In Q1 of 2016, 64% of all new electrical generation capacity added in the US was solar. Thin film cadmium telluride (CdTe) is the lowest cost PV technology. Power purchase agreements for utility scale CdTe plants have been signed at 3.9 cents per kW hr. This is perhaps the least expensive electricity in the US. Our Next Generation Photovoltaics Center at CSU is at the forefront of CdTe PV research and development. In partnership with industry, our mission is to make PV electricity a major source of energy. We are accomplishing this through advances in device structure and processing methods to improve conversion efficiency and extend module life to 50 years. We have developed unique abilities to alloy and dope group II-VI films and are investigating multi-junction device structures. Dr. Kurt L. Barth is a director for the NGPV, a NSF supported industry / university cooperative research center founded at CSU. Members include the solar industry leader, First Solar and Statoil among others. He has nearly 25 years of experience in CdTe PV and thin film R&D and brings strategic leadership experience to the NGPV with a background in management and entrepreneurship. He has been project director or Co-PD on federally sponsored programs with a total funding ~ $20 million. Dr. Barth has served as founder, executive and board member for a leading PV manufacturer. As a serial entrepreneur, he has developed business plans, obtained major equity financing (totaling over $300M) and provided strategic leadership for startup companies. He is president of Direct Solar which is developing technologies to improve module reliability and provides international clients with expertise in solar manufacturing and product development.
ARPA-e Awardee Discussing Dry Power Plant Cooling -Todd Bandhauer, CSU
Dr. Todd Bandhauer is an Assistant Professor in the Department of Mechanical Engineering at CSU and the Director of the Interdisciplinary Thermal Science Laboratory (www.theitslab.com). His expertise and interests include thermal energy systems, electrochemical energy storage and conversion systems, and microscale phase change heat transfer. He is currently leading a team on a $2.1M ARPA-e project for the ARID program developing a low cost, waste heat driven cooling system that can eliminate water consumption in power plants. Prior to CSU, Dr. Bandhauer received a Ph.D. from Georgia Tech while on a graduate research fellowship from Sandia National Laboratories, and has nearly 6 years of combined experience in industry and at Lawrence Livermore National Laboratory (LLNL), focusing on critical issues for energy storage and conversion systems using a combination of experimental and computational approaches. While at LLNL, he was the PI on a $2.5M ARPA-e project for the AMPED program to develop a wireless battery management system for the early detection of faults, where he managed a large team of engineers and scientists that spanned multiple institutions, including academia, private industry, and the U.S. Navy. Dr. Bandhauer is currently managing a research group consisting of 12 graduate and undergraduate students, and his work has resulted in 15 refereed journal and conference publications, 10 issued patents, and 21 pending patents, primarily in thermal energy systems.
Methane Emissions Test Site -Dan Zimmerle, CSU
Daniel Zimmerle is a Senior Research Associate in the Energy Institute @ Colorado State. Zimmerle was a principal investigator on three major studies of methane emissions in the natural gas supply chain, and for the ARPA-E MONITOR test facility at CSU. Additionally, Zimmerle also has major research programs looking at microgrids for remote communities and the integration of distributed generation into power systems. Prior to CSU, he served as the Chief Operating Officer at Spirae, Inc. and worked 20 years at Hewlett Packard and Agilent Technologies including experience as both a division general manager and R&D manager. He has lead organizations in several business areas, including computer systems, test systems, and consumer products. Organizations included personnel in the US, Ireland, Singapore and other countries. He holds a BSME and MSME from North Dakota State University.
Impacts of produced water application in irrigation of nonfood bio fuel crops by looking at plant's physiology and biofuel production rate -Nasim Pica, CSU
Dr. Nasim Pica is postdoctoral researcher in Civil and Environmental Engineering department at Colorado State University with over 8 years of experience working on variety of energy water related issues. Currently she is working on investigating influence of produced water reuse in agricultural operations. In addition, she is a committee member for the SPE Health, Safety, Security, Environment, & Social Responsibility Conference – North America. She has a BS in Civil engineering from the International University of Imam, MS in Environmental Engineering from Sharif University of Technology and a PhD in Environmental Engineering from the Colorado State University. She is presenting her latest research on impacts of produced water application in irrigation of nonfood bio fuel crops, by looking at plants physiology and biofuel production rate.
[divider line_type="Full Width Line" custom_height="20″]
11:40 – 12:30 pm Lunch Buffet (Served in Ballroom B-D, Lory Student Center)
[divider line_type="Full Width Line" custom_height="20″]
12:30 – 1:30 pm Session 4: Lunch Keynote Address
Dennis McGinn, Assistant Secretary of the Navy (Energy, Installations & Environment)
Mr. Dennis McGinn was appointed Assistant Secretary of the Navy (Energy, Installations & Environment) on September 3, 2013. In this position, Mr. McGinn develops Department-wide policies, procedures, advocacy and strategic plans. He also oversees all Department of the Navy functions and programs related to installations, safety, energy, and environment. This includes effective management of Navy and Marine Corps real property, housing, and other facilities; natural and cultural resource protection, planning, and compliance; safety and occupational health for military and civilian personnel; and timely completion of closures and realignments of installations under base closure laws. Mr. McGinn is the former President of the American Council On Renewable Energy (ACORE), an organization dedicated to building a secure and prosperous America with clean, renewable energy. While at ACORE, he led efforts to communicate the significant economic, security and environmental benefits of renewable energy. Mr. McGinn is also a past co-chairman of the CNA Military Advisory Board and an international security senior fellow at the Rocky Mountain Institute. In 2002, after 35 years of service, Mr. McGinn retired from the Navy after achieving the rank of Vice Admiral. While in the Navy, he served as a naval aviator, test pilot, aircraft carrier commanding officer, and national security strategist. His capstone assignment was as the Deputy Chief of Naval Operations for Warfare Requirements and Programs, where he oversaw the development of future Navy capabilities. In a previous operational leadership role, he commanded the U.S. Third Fleet. Mr. McGinn is a past member of the Steering Committee of the Energy Future Coalition, the United States Energy Security Council, and the Bipartisan Policy Center Energy Board. He earned a B.S. degree in Naval Engineering from the U.S. Naval Academy; attended the national security program at the Kennedy School of Government, Harvard University; and was a Chief of Naval Operations strategic studies fellow at the U.S. Naval War College.
1:40-2:40 pm – Session 5: What is the role of fossil fuels in the 21st Century Energy Transition? How do low carbon fuels integrate into the global picture? Are there new realities after Paris for the oil and gas industry?
[divider line_type="Full Width Line" custom_height="20″]
Moderator: Bryan Willson, Executive Director, Energy Institute; Professor, Department of Mechanical Engineering, Colorado State University
Dr. Bryan Willson is Executive Director of the Energy Institute at Colorado State University, where he also serves as a Professor of Mechanical Engineering. He served as a Program Director at ARPA-E (Advanced Research Projects Agency – Energy, from 2012-2016 and continues to serve as a consultant / advisor to the agency. Dr. Willson has worked for over 25 years to develop and deploy large-scale technology solutions related to energy, air quality, and human health. As an entrepreneur, Dr. Willson is co-founder of: Envirofit International, a global company that has developed solutions for clean mobility (direct injection retrofits for 2-stroke cycle engines) and is now manufacturing and distributing clean cookstoves in the developing world; Solix BioSystems, a developer of large-scale production systems for algae-based fuels and specialty chemicals; and Factor(e) Ventures, a venture development firm supporting early stage ventures working on access to energy in the developing world. In his university role, he has helped to launch or enhance numerous other companies. His research laboratory, the Engines & Energy Conversion Laboratory, has made important contributions in many areas, including: internal combustion engines, oil & gas production technology, advanced electrical grids, advanced biofuels, technology for the developing world, and advanced building technologies. Dr. Willson has worked in over 40 countries.
Panelists:
Susan Cunningham, Executive Vice PresidentExploration, New Ventures, Frontier, EHSR and Business Innovation, Noble Energy
Susan M. Cunningham serves as Executive Vice President of Noble Energy, where she is responsible for global exploration, geoscience, frontier and new ventures. She also established the company's business innovation department and oversees Environment, Health, Safety and Regulatory. Susan, who brings more than 30 years of industry experience to her role, joined the company in 2001. Before joining Noble Energy, Susan served as Texaco's vice president of core worldwide exploration from April 2000 to March 2001. Employed by Statoil from 1997 through 1999, she advanced from management of West Africa exploration to vice president of deepwater Gulf of Mexico exploration. She began her career in 1980 in Calgary as a geologist at Amoco Canada. She moved to Houston to join Amoco's International Region in 1981 and held various exploration and development positions, including managing director – Denmark and Sweden based in Copenhagen, and deepwater Gulf of Mexico exploration manager. Active in the industry and the community, Susan served as chairman of the Offshore Technology Conference (OTC) in 2010 and 2011, representing the American Association of Petroleum Geologists (AAPG). She served on the board of Cliffs Natural Resources, an iron ore and metallurgical coal mining company from 2005 to 2014. She also served on the boards of the Houston Area Women's Center and the Houston Geological Society. Susan holds a bachelor's degree in geology and physical geography from McMaster University in Ontario, Canada. She also completed a management program through Rice University's Office of Executive Development.
Elliot Diringer, Executive Vice President of the Center for Energy and Climate Solutions (C2ES)
Elliot Diringer is Executive Vice President of the Center for Climate and Energy Solutions (C2ES), helping direct its research, policy, outreach and communications efforts. He previously served as Vice President for International Strategies at the Pew Center on Global Climate Change, C2ES's predecessor organization. Mr. Diringer has been deeply engaged in environmental issues and policy for nearly 30 years. From 1983 to 1997, he was a reporter and editor at the San Francisco Chronicle, where he authored several award-winning environmental series and covered the 1992 Earth Summit in Rio de Janeiro. From 1997 to 2000, he served as Director of Communications and Senior Policy Advisor at the White House Council on Environmental Quality, where he helped develop major policy initiatives, led White House press and communications strategy on the environment, and was a member of U.S. delegations to international climate change negotiations. He was later Deputy Assistant to the President and Deputy White House Press Secretary, serving as a principal spokesman for President Clinton. At C2ES, he led a two-year dialogue with senior climate negotiators from the U.S., China and 20 other African, Asian, European and Latin American countries, giving him an unprecedented window into the negotiations. Mr. Diringer holds a degree in environmental studies from Haverford College and was a Nieman fellow at Harvard University, where he studied environmental law and policy.
Colleen Regan, Head of North American Environmental Markets and Cross-sector Research, Bloomberg New Energy Finance
Colleen Regan is the Head of North America Power and Environmental Markets at Bloomberg New Energy Finance. In this role, Colleen directs the team's cross-sectoral power research, including utility strategy, power purchase agreements, and carbon and renewable electricity certificate markets. She also oversees BNEF's analysis Environmental Protection Agency regulations and their impact on carbon emissions and electricity markets. Prior to joining BNEF, Colleen researched climate-related finance for developing countries at the Organisation for Economic Cooperation and Development. She also worked at Credit Suisse AG, where she assisted hedge fund clients with capital raising. Colleen has a BSc in International Political Economy from the School of Foreign Service at Georgetown University and an MA in International Economics and Energy Policy from Johns Hopkins University.
2:50-3:50 pm – Session 6: Global Challenges to Meeting Climate Change Goals When it is Not Just About the United States What financial and technology challenges need to be overcome to meet climate goals? What are the opportunities?
Moderator: Jon Goldin-Dubois, President, Western Resource Advocates
Jon Goldin-Dubois has lived in the West for nearly 50 years and has been an innovator within the nonprofit community for over 25 years. His background includes strategic advocacy, fundraising, campaign leadership, policy development and analysis and grassroots organizing. His career spans several disciplines, including a wide variety of work on environmental, conservation and energy issues, government reform and accountability, youth development and international development. Most recently, Jon led a youth development organization, expanding the budget four fold, leading a merger with another organization to innovatively expand services, creating new programs and building relationships with new and prospective partners. For years Jon has provided strategic guidance to non-profit organizations developing diverse coalitions, training leaders around the globe in effective advocacy skills, and planning successful campaigns to address a broad array of social and environmental challenges. Jon served as the Executive Vice President and Chief Operating Officer with Common Cause in Washington, DC, creating national fundraising plans, developing multi-issue national campaigns and working with the governing board and staff across the country to advance open, honest and accountable government.
Panelists:
Alex Their, Founder Triple Helix, previously USAID, US Institute of Peace, Stanford University, Center of Democracy
Alex Thier is leading thinker and policy maker on international development, poverty reduction, and inclusive growth. As Founder and CEO of Triple Helix, a strategy and consulting firm in Washington, DC, Alex is working with a variety of organizations on expanding access to renewable energy, strategic planning and change management, and addressing fragile states. As a senior U.S. government official from 2010 to 2015, he led internal and external policy-making, reform, and implementation for the U.S. Agency for International Development, representing the U.S. government at the highest levels of international engagement on development policy and finance and managing a $10 billion+ portfolio of programs. As USAID's Chief of Policy, Planning, and Learning, he drove the transformation of USAID's policy, strategic planning, program design, evaluation and learning efforts globally. He also played a leadership role in the creation of several major US and international initiatives, including the Sustainable Development Investment Partnership, the Addis Tax Initiative, the US Global Development Lab, Power Africa, the Almaty Consensus on regional economic integration in South and Central Asia, the Global Partnership for Effective Development Cooperation, and the first ever U.S.-China agreement on global development cooperation.   Alex previously held leadership positions in the United Nations, Stanford University, the US Institute of Peace, and several NGOs. He has authored and co-authored books, articles, and op-eds in The New York Times, Foreign Affairs, and Foreign Policy, and appeared frequently on international media outlets including the BBC, CNN, NPR, and Al Jazeera. Thier has a Juris Doctor degree from Stanford Law School, a Master's Degree from the Fletcher School of Law and Diplomacy at Tufts University, and a Bachelor's Degree with honors from Brown University. He lives in Chevy Chase, Maryland with his family.
Jennifer Turner, Director of the China Environment Forum, Woodrow Wilson Center
Jennifer Turner has been the director of the China Environment Forum at the Woodrow Wilson Center for 16 years where she creates meetings, exchanges and publications focusing on a variety of energy and environmental challenges facing China, particularly on water, energy and green civil society issues. She leads the Wilson Center's Global Choke Point Initiative, which together with Circle of Blue, has produced multimedia reports, films, and convening on water-energy-food confrontations in China, India, Mexico, South Africa, and the United States. Other major initiatives include: Cooperative Competitors: Building U.S.-China Clean Energy Partnerships, From Farm to Chopsticks: Food Safety Challenges in China, and Storytelling is Serious Business Workshops For Chinese Environmental Professionals. Jennifer also serves as editor of the Wilson Center's journal, the China Environment Series and most recently coauthored China's Water-Energy-Food Roadmap. She received a Ph.D. in Public Policy and Comparative Politics in 1997 from Indiana University, Bloomington. Her dissertation examined local government innovation in implementing water policies in the China.
Mark Safty, Wirth Chair in Sustainable Development, University of Colorado
Mark Safty was appointed the Wirth Chair in Sustainable Development at the University of Colorado, Denver in 2013.  In 30 years as a partner of the law firm Holland & Hart LLP, companies operating on five continents have turned to Mark for virtually every type of infrastructure development and financing transaction.  He has extensive experience developing and financing infrastructure projects in the energy, healthcare, water, wastewater and transportation sectors.  He has led groups of students and adults on energy and sustainability classes and trips to Denmark and East Africa and presented and provided training on energy development and finance issues in Malaysia, Southern Africa, the Emirates, the UK and other locations.  Safty teaches renewable energy law and policy courses at the DU and CU Law Schools, is a member of the board of directors of Global Livingston Institute and the Alliance for Sustainable Colorado, serves on the Steering Committee of the Energy Future Coalition in Washington DC and is a member of the Colorado Forum, a statewide policy study group.
[divider line_type="Full Width Line" custom_height="20″]
4:00-5:00 pm Session 7: Capstone – Panel summarizing previous panels and sessions during the 21st Century Energy Transition Symposium, focusing on energy transition and climate change topics.
Moderator: Gov. Bill Ritter, Jr. – Director, Center for the New Energy Economy, CSU
Governor Bill Ritter was elected Colorado's 41st governor in 2006.   During his four-year term, Ritter established Colorado as a national and international leader in clean energy by building a New Energy Economy. After leaving the Governor's Office, Ritter founded the Center for the New Energy Economy at Colorado State University, which works with state and federal policy makers to create clean energy policy throughout the country.  Governor Ritter has authored a book that was recently published entitled, Powering Forward – What Everyone Should Know About America's Energy Revolution.
Panelists:
Heather Zichal, Former Deputy Assistant to the President for Energy and Climate Change, Energy and Climate Policy Expert (see above on Sept 28 at Women in Clean Energy lunch)
Travis Kavulla, Vice Chair, Montana Public Utilities Commission; President, NARUC
Travis Kavulla is a Montana public service commissioner first elected to office in 2010. In addition to his work on the Montana commission, he is involved in Western regional activities to promote efficient markets, the reliability of the grid, and a commonsense response to the EPA's proposed 111(d) regulations. He is also the President of the National Association of Regulatory Utility Commissioners, and serves on the California ISO's Energy Imbalance Market Transitional Committee. Prior to his election to the PSC, Mr. Kavulla worked as a journalist, serving as associate editor for National Review and contributing to many other publications. Mr. Kavulla earned his undergraduate degree at Harvard, and was a Gates Scholar at the University of Cambridge, England, where he obtained his Master's. He is a fourth-generation Montanan.
Cathy Woollums, Sr. Vice President, Environmental & Chief Environmental Counsel, Berkshire Hathaway Energy
Cathy Woollums is the Senior Vice President, Environmental and Chief Environmental Counsel for Berkshire Hathaway Energy and is responsible for the development and implementation of the company's worldwide corporate environmental policy, strategy and programs; oversight of the organization's environmental compliance assurance management activities and systems; environmental permitting, monitoring and reporting; and support of the company's environmental litigation. Ms. Woollums has served as an environmental policy witness in regulatory proceedings seeking cost recovery of investments in emissions controls and has testified before the U.S. Senate Environment and Public Works Committee regarding costs of compliance with EPA regulations. Ms. Woollums received her B.A. in Political Science from Winona State University, her J.D. from Drake Law School, and is licensed to practice law in Iowa and Illinois. Ms. Woollums has served on the Iowa State Bar Association's Environmental and Natural Resources Section Council, the Edison Electric Institute's Environment Executive Advisory Committee, the Iowa Climate Change Advisory Council, and the Interstate Natural Gas Association of America's Board of Directors Greenhouse Gas Task Force. She has more than 25 years' experience in environmental matters, and served several terms as chair of the Iowa Association of Business and Industry's Environmental Committee, and two terms as the governor's appointee to the Clean Air Act Compliance Advisory Panel. Ms. Woollums joined the company in 1991 as an associate attorney and has served in various legal and environmental roles. She previously served as a law clerk to the judges in the Seventh Judicial District of Iowa and was a litigation attorney in private practice.
5:00 pm Adjourn