Tuesday, April 2, 2019
7:30 am — Noon Registration  — Grand Hyatt, 1750 Welton Street, Denver, CO
7:30 – 8:30 am — Hot Buffet Breakfast and Networking
8:30 am – 12:30 pm — Research Posters, 2nd floor foyer, Denver Grand Hyatt
All speaker sessions, food and research poster display will take place in the Denver Grand Hyatt on the second floor
8:30 – 8:45 am:  Welcome by Maury Dobbie, Executive Director, Colorado Energy Research Collaboratory, Symposium Chair
8:45 – 9:45 am:  General Session Panel "Global Trends, Innovation & Emerging Markets in Energy"
Director of the Payne Institute and Professor of Public Policy
Colorado School of Mines
Morgan Bazilian previously was lead energy specialist at the World Bank. He has over two decades of experience in the energy sector and is regarded as a leading expert in international affairs, policy and investment. He is a Member of the Council on Foreign Relations.  Dr. Bazilian holds two master's degrees and a PhD in areas related to energy systems and markets, and has been a Fulbright fellow. He is on the editorial boards of Environmental Research Letters, Energy strategy Reviews, and Energy Research and Social Science. He has published more than 120 articles in learned journals. His book, Analytical Methods for Energy Diversity and Security is considered a seminal piece in the area of energy finance and security. His work has been published in Foreign Affairs, Nature Energy, Nature Climate Change, and the Proceedings of the National Academy of Science.  Dr. Bazilian is a member of the World Economic Forum's Global Advisory Council on Energy, as well as the Global Advisory Council of the Sustainable Finance Programme at Oxford University. Previously, he was a Deputy Director at the U.S. National Renewable Energy Laboratory (NREL) and a senior diplomat at the United Nations. Earlier in his career, he worked in the Irish Government as Principal Advisor to the Energy Minister, and was the Deputy CEO of the Irish National Energy Agency. He was also the European Union's lead negotiator on low-carbon technology at the United Nations climate negotiations.
Amy Schweikert
Fellow in the Payne Institute for Public Policy
Colorado School of Mines
Amy Schweikert is a Fellow in the Payne Institute for Public Policy at The Colorado School of Mines where she also holds appointments as a Research Assistant Professor in both Mechanical and Nuclear Engineering.  Her work focuses on optimal technology choices to alleviate electricity poverty as well as the role that nuclear energy can play as part of a low carbon energy portfolio.   Her research includes a focus on quantitative risk modeling for infrastructure in the face of climate change and natural hazards and how policies can be shaped to aid electricity expansion in developing regions.  She also holds an appointment at the Santa Fe Institute for Complex Systems and is a consultant for the World Bank on issues related to energy infrastructure.  She is a Colorado native and holds a Ph.D. in Civil Systems Engineering and a certificate in Engineering for Developing Communities from University of Colorado at Boulder.  She completed her undergraduate degree in International Relations at Boston University.
Senior Vice President & Chief Energy Strategist
IHS Markit
Atul Arya is Senior Vice President and Chief Energy Strategist at IHS Markit. He is responsible for integrating energy content, analysis and insights across the entire energy value chain and for c-suite client engagements. His areas of expertise include business strategy, commercial analysis, oil markets, energy technologies, climate change and renewables. He has previously led Energy Insight, Research and Analysis and Energy Research teams at IHS. Atul previously worked for BP for over 20 years in a number of operational, business, technical and strategic positions around the world. His career includes international leadership experience in a diverse array of energy fields spanning strategy development, business planning, field operations and technology commercialization. His experience includes leadership in solar energy development as well as oil and gas. Atul has previously served on boards of several companies and institutions and is member of the World Economic Forum's Global Future Council on Advanced Energy Technologies. He is a sought-after speaker and moderator at public conferences, company boards and industry events and a member of the CERAWeek leadership team. Atul holds B.S., M.S. and Ph. D. degrees in engineering.
Director, Global Oil Markets Program
Columbia University Center on Global Energy Policy
Antoine Halff directs the Global Oil Markets Program at Columbia University's Center on Global Energy Policy. He is also chief analyst at Kayrros, an energy data analytics firm which he co-founded in 2016. Earlier, he was chief oil analyst of the International Energy Agency, lead industry economist at the US Energy Information Administration, head of commodities research at Société Générale unit Newedge, and director of the global energy practice at Eurasia Group. He is a member of the board of the New York Energy Forum and of the advisory board of Geopolitics of Energy. His book, Energy Poverty (Oxford University Press, 2014), co-edited with Jon Rozhon and Benjamin Sovacool, was hailed by Bill Clinton as a "must-read for anyone serious about creating meaningful solutions to end poverty."
9:45 – 10:00 am: Break

10:00 – 11:00 am: Breakout #2  Track A "Digitization of Energy"

Vice President for Research
Colorado State University
Alan currently serves on the Collaboratory Executive Board and is the Past Chair of the Board.
Dr. Rudolph has had an active career in translating interdisciplinary life sciences into useful applications for technology development. His experience spans basic research to advanced development in government laboratories, the nonprofit and private sectors and most recently in academia.  He has published more than 100 technical publications, 3 books and 15 patents in areas including molecular biophysics, lipid self-assembly, drug delivery, blood substitutes, medical imaging, tissue engineering, neuroscience, and diagnostics. After a decade at National Research Council, he was recruited to join the Defense Advanced Research Projects Agency, to lead new strategic efforts to extract and exploit useful principles and practices in life sciences and technology and establish an agency-wide strategy for investments in biosciences and biotechnology. As Chief of Biological Sciences and Technology, Dr. Rudolph established a framework for investments in interdisciplinary life sciences that continues today.  In 2003, he founded two biotechnology companies with one currently in human clinical development of novel blood therapeutics.  Dr. Rudolph served in the Senior Executive Service leading the nation's investments in biological threat defense and biosecurity from 2010-2013.  Dr. Rudolph started the International Neuroscience Network Foundation in 2006 that has funded research over the last decade in brain machine interface science and education.  He has a doctorate degree in zoology from the University of California at Davis and an MBA from George Washington University.
Associate Lab Director, Energy Systems Integration
NREL
Mr. Juan Torres is the Associate Laboratory Director for Energy Systems Integration at the National Renewable Energy Laboratory. In this role, he oversees continuing efforts at the laboratory's Energy Systems Integration Facility (ESIF) to strengthen the security, resilience and sustainability of the nation's electrical grid. He leads NREL's global initiative to optimize links between electricity, fuel, thermal, water, and communication networks in order to develop and demonstrate new technologies for grid modernization. Mr. Torres is Vice-Chair for the Department of Energy's Grid Modernization Laboratory Consortium (GMLC), a partnership of 13 national laboratories to advance modernization of the U.S. power grid. Prior to joining NREL in June 2017, Torres served in a variety of technical and management positions throughout his 27-year career at Sandia National Laboratories, most recently as deputy to Sandia's vice president for Energy and Climate programs. At Sandia, Mr. Torres led research efforts and vulnerability assessments in cybersecurity, guided research in advanced microgrid and renewable energy, and led the security and resilience team under the DOE's GMLC efforts. In 1998, Mr. Torres served as a member of the DOE Task Force that developed a plan to protect the U.S. energy infrastructure in response to PDD-63 on Critical Infrastructure Protection. Mr. Torres holds a bachelor's degree in electronics engineering technology from the University of Southern Colorado, a master's degree in electrical engineering from the University of New Mexico, and has completed additional graduate work in Management Science and Engineering at Stanford University.
Global Technology Manager, Power Electronics
Eaton Corporate Research & Technology
Antonio Trujillo is Global Technology Manager – Power Electronics with Eaton Corporate Research and Technology, Mr. Trujillo is responsible to create overall strategies and leadership around next generation Power Electronics technologies, his research focuses includes the development of forward looking technologies in the areas of Medium Voltage grid-tie power converters, Medium Voltage DC solid state assisted circuit protection and high voltage traction drives for more electric transportation, he is responsible of global team with presence in US and China, Mr. Trujillo area of expertise is High Frequency Magnetics applied to power conversion, prior this position, Mr Trujillo was Director of Engineering – Transformer Products Eaton Power Systems Division, focused on design, innovation, research and development of Distribution Transformers, Mr. Trujillo led Power Systems Division's Power Electronics strategy including the business opportunity, value proposition and technical analysis of Solid State Transformer technology, he has been with Eaton for 28 years. Mr. Trujillo received his B.Sc. in Electrical and Mechanical Engineering from Universidad Automoma de Guadalajara and M.Sc. in Project Engineering from the Universidad de Guadalajara. He is active in the IEEE Transformer Standards Association, as well as multiple Working Groups of the IEEE PES Transformer Committee. He has authored several papers on Distribution Transformers design and application.
Principal Research Engineer
Southern Company
Clifton Black currently leads Southern Company's Grid Visualization and Analytics Center in the Power Delivery research area. In this role, he is responsible for directing internal research efforts and managing collaborative partnerships with external organizations in Grid Operations, Planning and Visualization and Distribution. His technical focus areas include situational awareness, data analytics, power system analysis, security and resiliency. Clifton began his career in Power Delivery R&D with Southern Company in 2006. Over the years, he has led and developed several research programs and projects spanning a wide range of technology areas. These include synchrophasor technology, distributed generation including energy storage, dynamic line ratings, big data analytics, stability monitoring and assessment, security and visualization. Clifton attended the University of Alabama (Tuscaloosa) where he received the BS, MS and PhD degrees in Electrical Engineering.
10:00 - 11:00 am: Breakout #2  Track B "Innovations in Produced Water Treatment and Reuse"

Associate Professor, Department of Civil & Environmental Engineering
Colorado State University
Dr. Ken Carlson is an Associate Professor in the Department of Civil and Environmental Engineering. His research interests include energy water issues, water treatment and reuse, and environmental issues surrounding oil and gas. In 2006, Carlson was awarded Environmental Science and Technology's Best Scientific Research Paper.  Carlson received his B.S. in Chemical Engineering from the University of Wisconsin in 1983. He earned his M.S. in Civil Engineering from Colorado State in 1993 and his Ph.D in Civil and Environmental Engineering from the University of Colorado in 1996.
Professor, Environmental Engineering
Colorado School of Mines
Dr. Cath is a professor of environmental engineering at the Colorado School of Mines. His main field of research is membrane and biological processes for wastewater treatment, desalination of saline and hypersaline brines, reclamation of impaired water for potable reuse, and energy from water and wastewater. Dr. Cath is a PI on many research projects focusing on the integration of membrane processes in seawater and brackish water desalination and in domestic and industrial wastewater treatment. Additional research focus is on advanced control system for early detection of system failure, techno-economic analysis and life cycle assessment of water-energy systems, and decision support tools to select efficient and low energy treatment technologies for a broad range of water and wastewater applications. Prof. Cath is the director of the Advanced Water Technology Center (AQWATEC) and the President of Faculty Senate at Colorado School of Mines.
Assistant Professor, Dept. Mechanical Engineering
Colorado State University
Dr. Todd Bandhauer is an Assistant Professor in the Department of Mechanical Engineering at CSU and the Director of the Interdisciplinary Thermal Science Laboratory. His expertise and interests include thermal energy systems, electrochemical energy storage and conversion systems, and microscale phase change heat transfer. He is currently leading a team on an ARPA-e project for the ARID program developing a low cost, waste heat driven cooling system that can eliminate water consumption in power plants. Prior to CSU, Dr. Bandhauer received a Ph.D. from Georgia Tech while on a graduate research fellowship from Sandia National Laboratories, and has nearly 6 years of combined experience in industry and at Lawrence Livermore National Laboratory (LLNL), focusing on critical issues for energy storage and conversion systems using a combination of experimental and computational approaches. Dr. Bandhauer is currently managing a research group consisting of 12 graduate and undergraduate students, and his work has resulted in 18 refereed journal and conference publications, 11 issued patents, and 16 pending patents, primarily in thermal energy systems.
Senior Environmental Representative
Anadarko
Taylor Rowley is Anadarko's Senior Environmental Representative in the DJ Basin, responsible for water recycling, waste management and supporting drilling and completions operations. Prior to joining Anadarko, Mr. Rowley worked for Arcadis where he supported water treatment and remediation based projects for both mining and oil and gas clients. He previously served as an environmental scientist at Water Standard where he worked on a range of water treatment projects for the oil and gas industry. Mr. Rowley obtained his B.S. in Natural Resources Management from Colorado State University.
Environmental Protection Specialist
Colorado Oil & Gas Conservation Commission
Peter Gintautas is an Environmental Protection Specialist at the Colorado Oil and Gas Conservation Commission.  Peter has more than 35 years of experience in the fields of geology, geochemistry and environmental chemistry.  Peter has performed research on the interaction and transport of metals and organic compounds from natural and anthropogenic sources in ground waters, soils, sediments, surface waters and biota.  He has investigated numerous instances of potential groundwater contamination with a specific emphasis on groundwater sources impacted by stray gas releases to the subsurface.  Peter is the COGCC's internal technical expert on geochemistry of E&P products and wastes such as produced water.  He is the lead investigator of the COGCC's statewide study of the occurrences of naturally occurring radioactive materials in oil and gas produced water which is nearing completion.  Peter earned a BS in Geology from the University of Minnesota, an MSc in Geology with a specialization in applied geochemistry from the University of Calgary and a Ph.D. in Geochemistry with a minor in Geology from the Colorado School of Mines.  He has worked for the COGCC for 12 years with previous experience in managing environmental analytical labs, mineral exploration geology and research on the organic composition of landfill leachates as well as research on mobility of metals in soils.
10:00 - 11:00 am: Breakout #2  Track C "Innovations in Clean Transportation"

Director, Renewable and Sustainable Energy Institute
University of Colorado Boulder
Bob McGrath earned a PhD in nuclear engineering (plasma physics) from the University of Michigan, in addition to BS, MS and MA degrees in engineering sciences, physics and mathematics from Penn State. He has served as educator, researcher and executive administrator at several major universities and national laboratories. Bob began his professional career as Assistant Professor in the College of Engineering at Penn State before joining Sandia National Laboratories from 1982-1994.  In the academic community, he served as tenured professor in Engineering Science, Material Science and Physics before being recruited to serve as associate vice president for research at Penn State University, as Senior VP for Research at Ohio State and later as senior VP for research at Georgia Tech.  Bob served as researcher and/or R&D program manager at Sandia National Laboratories with responsibility at various times for Cooperative Research and Development Agreements (CRADAs) with SEMATECH on microelectronics manufacturing, for the Lab's Advanced Super Computing Applications Program, and for coordination of U.S. international collaborations on plasma-materials for magnetic fusion with the European Union, Japan and the Former Soviet Union.  In 2008, Bob played an instrumental role in Battelle Memorial Institute's successful bid to win the contract to Manage and Operate the National Renewable Energy Laboratory, and served as NREL's Deputy Director for Research during the contract's formative initial phase.  Dr. McGrath has a strong track record of accomplishment working with federal agencies such as NSF, NIH, DOE, NASA, DoD and DHS, as well as on R&D partnerships with industry, IP management, technology transfer, economic development and job creation. McGrath has contributed to the nation's overall R&D strategy, for example, by contributing to the Defense Science Board's 2013 Report on Technical Enablers for Superiority in 2030, and recently serving on a task force for the Secretary of Energy assessing National Laboratory management, investments and industry partnerships.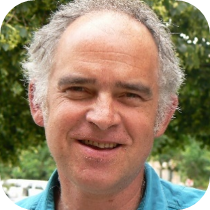 Executive Director, Colorado Energy Office
State of Colorado
In January 2019, Will Toor joined the Colorado Energy Office (CEO) as its Executive Director appointed by Governor Jared Polis. Will's background spans transportation electrification, sustainable transportation, smart growth, electric vehicle policy, clean energy finance, green building policy, local government policy and regional planning. Prior to CEO, Will was Transportation Program Director at the Southwest Energy Efficiency Project (SWEEP). Before SWEEP, Will served as Boulder County Commissioner for eight years where he led the effort to create and adopt a countywide Sustainable Energy Plan, the BuildSmart green building code, the EnergySmart program, and the ClimateSmart Loan Program. Prior to being elected Boulder County Commissioner, Will served as Mayor of Boulder for six years where he developed Boulder's community transit network, EcoPass unlimited access transit pass programs, and policies for denser, mixed-use urban infill development as an alternative to sprawl. Will previously served on and chaired the Denver Regional Council of Governments (DRCOG). He was appointed by Governor Ritter to the state Transportation Funding and Implementation blue ribbon panel, the Governor's Climate Action Panel, and the Regional Air Quality Council. He was appointed by Governor Hickenlooper to the Air Quality Control Commission and the state oil and gas taskforce. Will spent 12 years as Director of the University of Colorado Environmental Center, where he developed campus sustainability programs in the areas of solid waste, building energy use, and transportation planning. Will holds a BS in Physics from Carnegie Mellon University and a Ph.D. in Physics from the University of Chicago.
Transportation Energy Lead
City and County of Denver
Mike started at the City and County of Denver as their Transportation Energy Lead in February of 2018.  His focus is on promoting electric vehicles in all aspects of Denver's work both within City operations and among the general public.  Initiatives underway in Denver include: Expanding publicly available charging stations on City and private properties; Electrifying rideshare vehicles; Electrifying carshare vehicles; Meeting the goal of 200 EVs in the City fleet by 2020.  Mike began working in the Southwest Energy Efficiency Project's Transportation program as a Program Associate in early 2009.   In 2008, Mike received a Masters' degree from the University of Delaware's Center for Energy and Environmental Policy. Previously Mike worked in the office of Congressman Mike Castle as a Fellow focused on energy and environmental issues, the League of Conservation Voters in Washington, D.C. and also served as a Peace Corps Volunteer in West Africa.
Director, Interior West & Northwest, Climate & Clean Energy Program
Natural Resources Defense Council
In Noah Long's first project with NRDC, he helped initiate a successful campaign to protect the wildlife, wildlands, and communities of Chile's Patagonia from damages associated with large-scale hydrological development. Since then, he has worked to advance policies for deploying renewable energy, increasing energy efficiency, deploying cleaner cars and electric vehicles, and cleaning up dirty power plants. Currently Long manages NRDC's clean-energy initiatives in the interior west and northwest. He holds a bachelor's degree from Bowdoin College, a master's in international development and environmental policy from the London School of Economics, and a JD from Stanford Law School. He is based in Santa Fe, New Mexico.
Deputy Director, Planning, Development & Transportation
City of Fort Collins, Colorado
Dean has been with the City of Fort Collins for twenty years. In that time, he has served in a variety of roles for the City including: Transportation Capital Project Manager, Director of Transfort and Parking Services and most recently as Deputy Director of the Planning, Development and Transportation Service Area. In Dean's tenure, the City combined transportation and engineering operations with development and planning services. This recognized the critical interdependence of transportation and land use.  Dean is committed to helping the City increase ridership of public transportation, biking, walking, carpooling, converting combustion vehicles to electric vehicles and reduction of per capita vehicle miles traveled. These goals are key to achieving Fort Collins' ambitious climate action goals of a 20 percent reduction by 2020, 80 percent reduction by 2030 and carbon neutrality by 2050. Dean has a BS in Civil Engineering from the University of California, Davis.
11:00 - 11:15 am: Break

11:15 am - 12:15 pm: General Session Panel "Utilities Driving Innovation"

Executive Vice President & Group President-Utilities
Xcel Energy
David Eves is Executive Vice President and Group President - Utilities. He also serves as a director of Public Service Company of Colorado.  Previously he served as president and CEO of Southwestern Public Service Company. He also has served as vice president of Resource Planning and Acquisition for Xcel Energy, where he had responsibility for resource planning, wholesale power supply, transmission rights, and gas transportation and storage services for all of Xcel Energy's operations in eight states.  Eves received a Bachelor of Science degree in mechanical engineering from Kansas State University in 1981. He currently serves on the board of trustees for Mile High United Way and he is on the board of directors of the Denver Metro Chamber of Commerce, Boys and Girls Clubs of Metro Denver, and the Mountain States Employers Council. He is a member of the Colorado Forum and Colorado Concern. Eves has served as a past executive committee and operating committee member at Western Systems Power Pool.
New Business Director
United Power Cooperative
Jerry Marizza is the New Business Director at United Power, an electric co-op in Brighton, CO.  Jerry has worked over 35 years in both the regulated and unregulated energy industry. Over the last 12 years, he has helped envision and develop many of the programs implemented by this electric co-op. It should be noted that United Power is recognized nationally for its small roof-top solar programs, community solar and multiple utility scale solar projects. This fall United Power commissioned two utility scale Tesla battery storage projects 4 MW / 16 MWh and a .5 MW / 2 MWh. These currently represent the largest in the State of Colo. Over the years, United Power has developed a position of leadership within the co-op industry and the State of Colorado.  Jerry has helped to spearhead the utilities development of a business model that will continue to evolve and remain relevant to its customer base in this ever-changing energy market.
Vice President, Customer Solutions and Strategy
Southern California Gas Company
Sharon Tomkins is vice president, customer solutions and strategy for Southern California Gas Company (SoCalGas), a Sempra Energy regulated California utility. She is responsible for developing and delivering the information, products and services that meet customers' energy needs and support state environmental and social policy objectives. Tomkins leads the company's advocacy campaign for energy choice, affordability and reliability. Her responsibilities include renewable natural gas, near zero emissions transportation, emerging technologies and energy efficiency. Previously, she was vice president and general counsel for SoCalGas.  Tomkins joined SoCalGas in 2010 as regulatory assistant general counsel. Prior to this, she was a partner at O'Melveny & Myers LLP, where she was a founding member of the firm's Energy, Natural Resources & Environmental Practice and represented clients in a variety of litigation, regulatory and appellate proceedings. Tomkins's energy focus began during her representation of various clients, including Sempra, during the California energy crisis. She also developed and taught the law school class, Energy Law, Policy & Climate Change, at UCLA law school. After graduating from law school, Tomkins clerked in the U.S. Court of Appeals, Sixth Circuit, for the Honorable Danny J. Boggs. Tomkins serves on the board of directors of the California Minority Counsel Program, Los Angeles Library Foundation, Constitutional Rights Foundation and Civil Justice Association of California. She previously served on the board of the Conference of California Public Utility Counsel, Women's Lawyers Association of Los Angeles and Uncommon Good. Tomkins graduated Order of the Coif from the USC Gould School of Law and received her undergraduate degree in English, with High Distinction, from Pennsylvania State University.
Chief Operating Officer
Platte River Power Authority
Andy Butcher became chief operating officer of Platte River Power Authority in 2017. Prior to that, he served as the director of power markets and generation dispatch. Andy has more than 20 years of experience in the utility industry including electric generation dispatch, power purchasing and sales, control room management, systems optimization and energy conservation.  Andy previously worked for Black Hills Power as a director of generation dispatch and power marketing and was employed as the manager of system operations for American Municipal Power in Columbus, Ohio.  Andy attended college in Columbus, Ohio where he also was involved in the Army Officers Training Corps (ROTC) Scholarship Program. After receiving his bachelor's degree from DeVry University, he entered active duty in the United States Army as a signal officer.
12:15 pm - 12:30 pm: Symposium Wrap-Up

Director, Center for the New Energy Economy
Colorado State University
As one of the co-founders of the energy symposia started in 2011, Governor Bill Ritter is the 21st Century Energy Transition Symposium Honorary Chair.  Governor Ritter was elected Colorado's 41st governor in 2006 and was the District Attorney of Denver from 1993-2005. During his four-year term as Governor, Ritter established Colorado as a national and international leader in clean energy by building a New Energy Economy. After leaving the Governor's Office, Ritter founded the Center for the New Energy Economy at Colorado State University in 2011, which works with state and federal policy makers to create clean energy policy throughout the country. In 2016, Governor Ritter authored a book entitled, Powering Forward – What Everyone Should Know About America's Energy Revolution. Gov. Ritter is the chair of the Board of Directors of the Energy Foundation and a senior fellow and member of the board of directors of the Advanced Energy Economy Institute.